Discover the ideal place to live. Part 4 of our short guide to the best areas of Marbella.
Marbella West: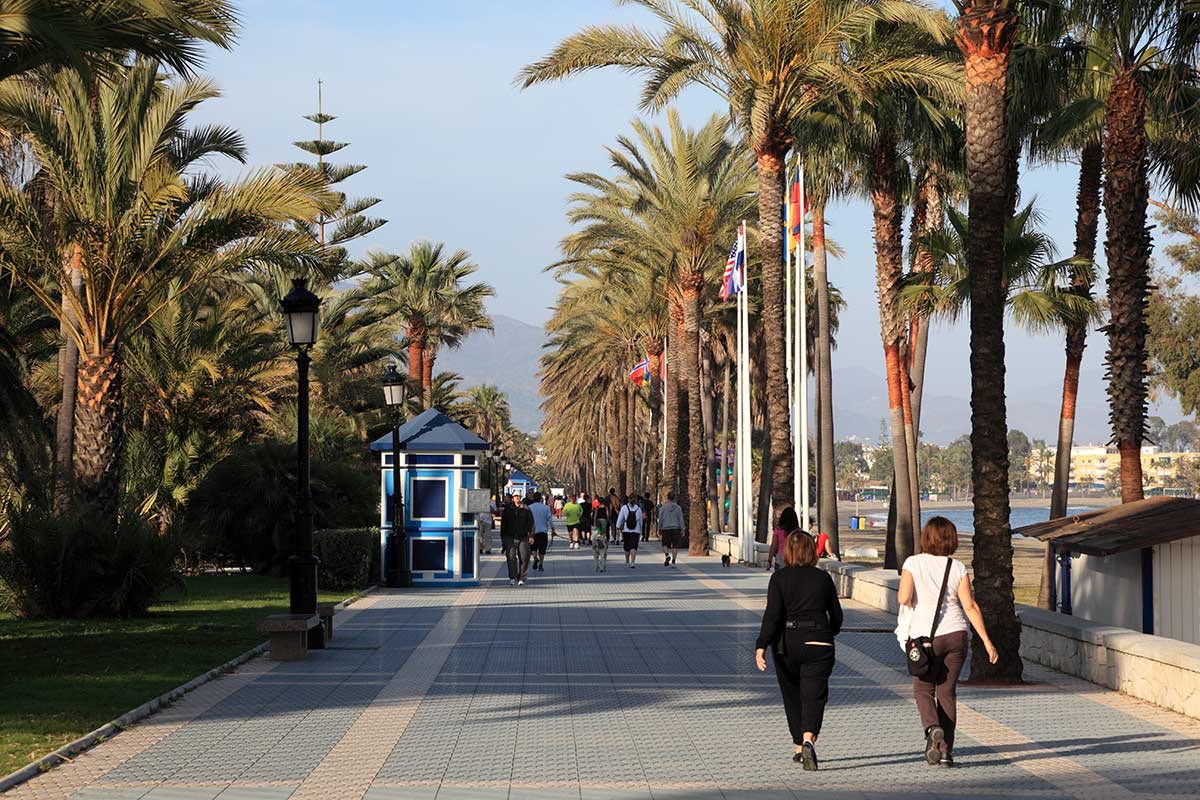 San Pedro de Alcántara
San Pedro de Alcántara is a typical small Spanish town with plenty of restaurants and tapas bars. The seafront has many "Chiringuitos" (restaurants on the beach) and others on firmer land. What is new is that above the underground tunnel of the N-340 motorway, a large entertainment park has been created for young and old. The government is also working hard to modernize the center.

New Golden Mile
The New Golden Mile starts from San Pedro de Alcántara and stretches towards Estepona. The beaches consist of various little bays and new 5-star hotels as "Las Dunas" and "Kempinski". Also Laguna Village is very famous with the beach club Puro Beach and Camuri. Also is there a little shopping center. In this area many new construction projects are also being developed.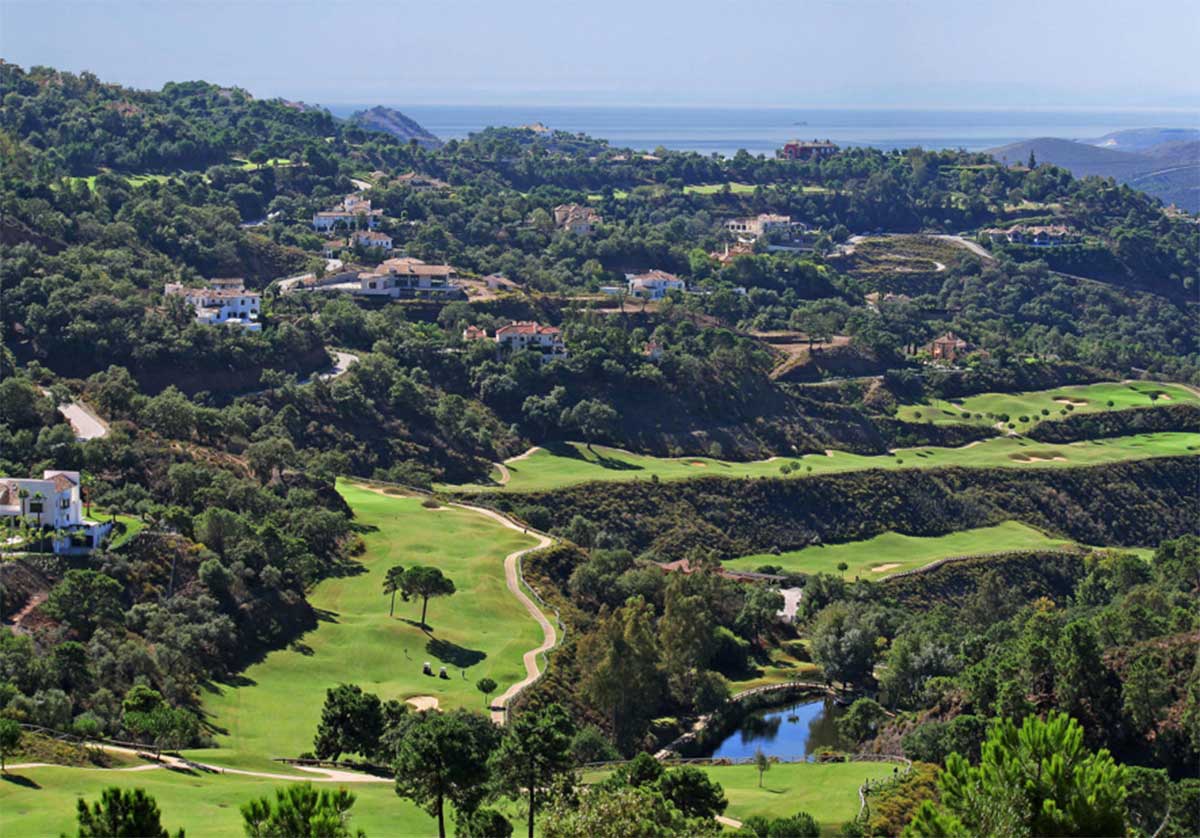 La Zagaleta
Located at the heart of one of the most attractive areas of the Costa del Sol, at an altitude of 400 to 500 meters above seal-level and only about 15 kilometers from the famous harbor of Puerto Banús, 20 minutes from Marbella and 45 minutes from Malaga airport, "La Zagaleta" is an exclusive residential area with real 24 security. The estate is divided up into sectors and each sector has a pre-determined number of plots available for homes. La Zagaleta estate covers over 900 Hectares and there will be no more than a maximum of 420 villas.
Two 18 hole golf courses, two clubhouses, riding stables, tennis courts and the helicopter landing pad are exclusively for the use of owners/residents. In 2008 La Zagaleta was awarded the CNBC award for the Best Development. The Estate is said to be one of the most desirable places to live in southern Europe and with all of the amenities and security on offer, it is easy to understand why so many of the world's successful business people choose La Zagaleta as a place to live!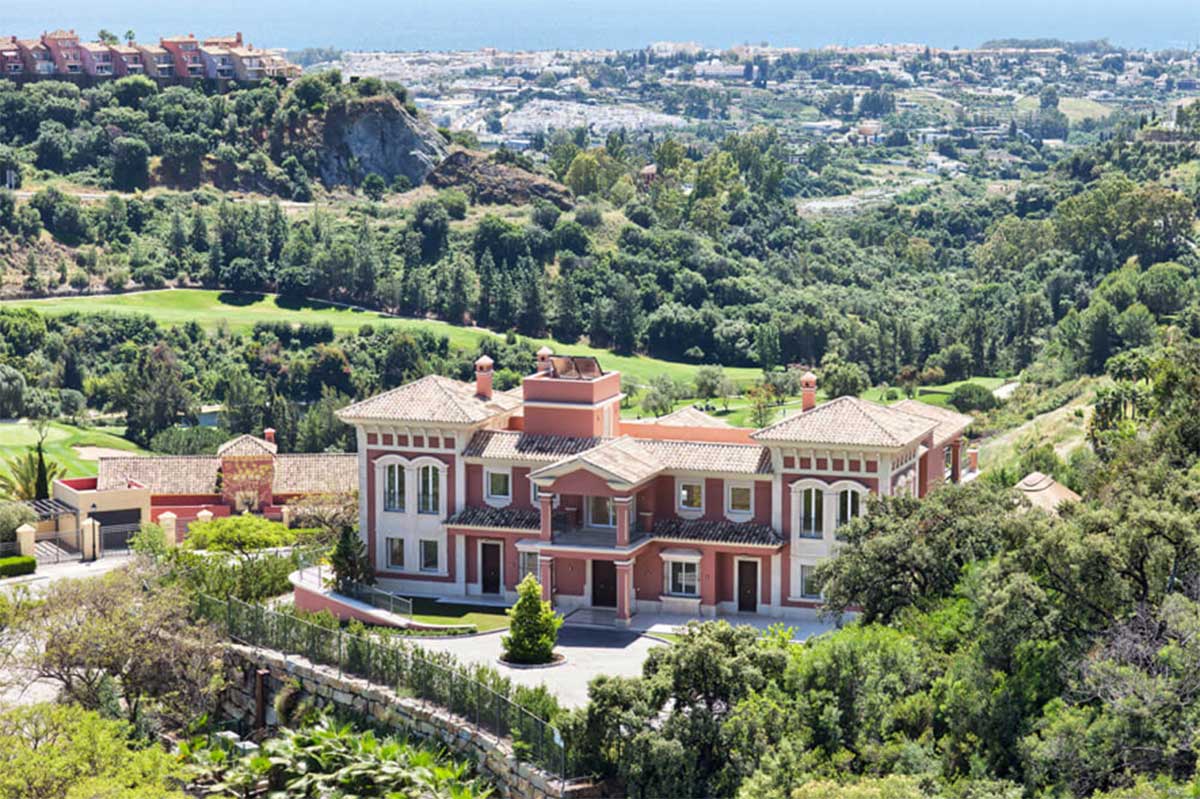 Benahavís / La Quinta / El Paraíso
Benahavís, a village situated at the foot of the mountains, 7km from the coast, between Marbella and Estepona. Famed as a "gastronomic village", renowned for its restaurants – it is also a picturesque place, where one can find nine golf courses and incredible mountain views. Benahavís is also the location of new urban development westwards of Marbella, welcoming 3 new golf courses and numerous luxury developments in the coming years. Benahavís is particularly recommended as a friendly and helpful local authority area in which to live.
Guadalmina
Guadalmina is a beachside community. It is centrally located, about 10 minutes from Puerto Banús, even closer to the small, satellite town of San Pedro de Alcántara and a 10 minute drive from the town of Estepona. The urbanization offers a hotel, a 36 hole golf course and is close to several more quality golf courses. Several international schools are nearby.
The Guadalmina Commercial Centre provides all amenities and services and includes a large supermarket, banks, numerous restaurants and cafés, an English language bookstore, furniture stores and many other retail outlets.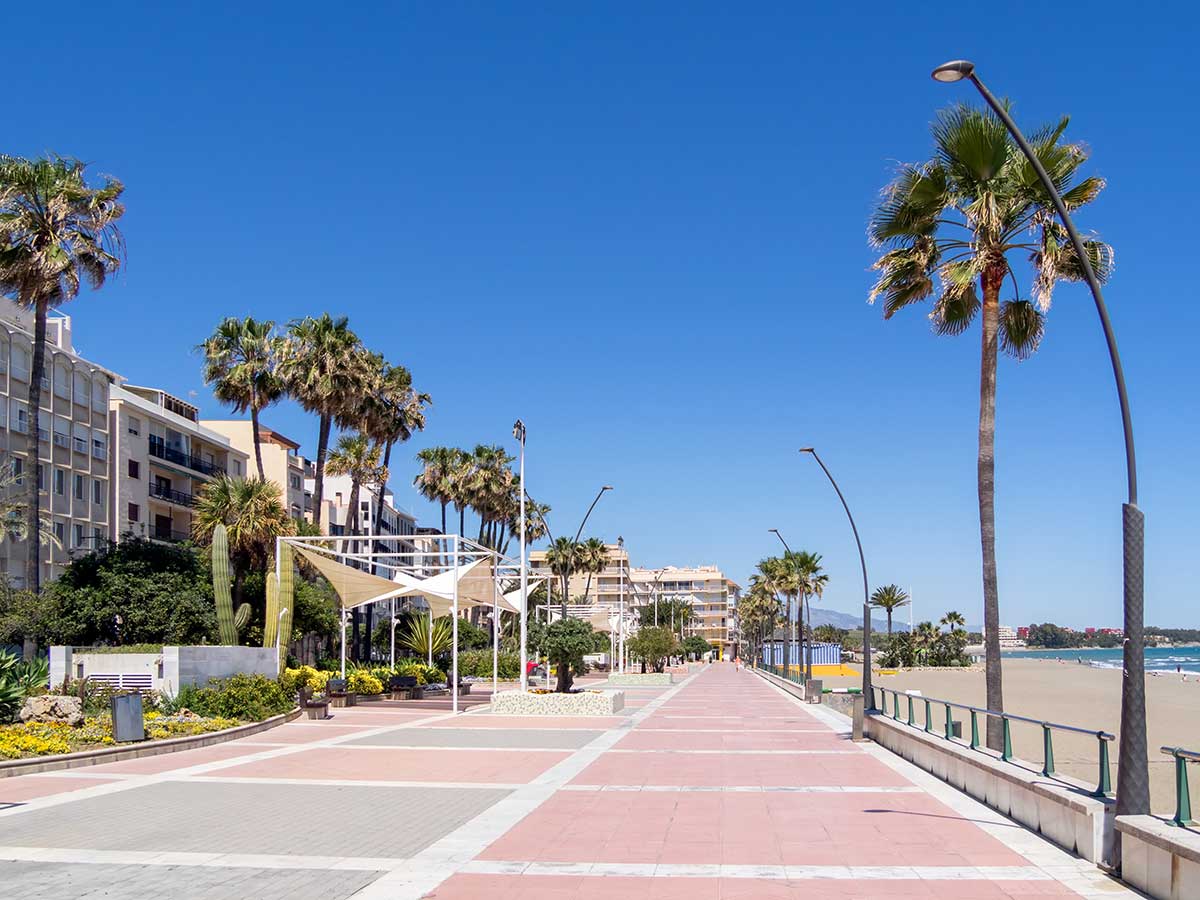 Estepona / El Paraíso
Estepona is a vibrant beach town on the Costa del Sol to the west of Marbella. Although it provides all the services required from a resort town, it has largely avoided the concrete development common to much of the Costa del Sol. The town retains its small town atmosphere, with traditional Andalusian whitewashed houses, cobbled streets and numerous cafes looking out over the sea.
The beaches of the Costa del Sol are renowned throughout Europe, and those around Estepona are no different. The most popular is the beach of La Rada. Situated in the middle of the town, it offers all the major water sports, but also has Chiringuitos or bars for refreshments. Quieter, more secluded beaches can also be found within a short distance. "Playa del Castor", "Ruí Castor" and "El Cristo"
In Estepona Town itself, the "Plaza de las Flores" acts as a bustling meeting point where guides to some of historic sites can be found. The town has a long history, and some remarkable buildings dominate the main square and old town. This is also where most of the bars and restaurants are, and the marina takes on a new feel at night time when the bars overflow onto the streets. Of course it goes without saying that there are several golf courses in there vicinity.
Along the New Golden Mile is also "Selwo Aventura", a safari park where you can see tigers and other wild animals roaming free over the 100 hectare site.