Full property buyer support in the Marbella area by MPM Property Consultants

Full property buyer support in the Marbella area by MPM Property Consultants.
Full property buyer support in the purchase process by MPM Property Consultants is really necessary.
In Spain, especially in Marbella, the use of experienced real estate consultants is essential. Buying an existing villa or apartment in Marbella as a foreigner brings certain risks. You do not know whether you always have the right information and advice. That is why guidance on purchasing is really necessary.
Also the legal system in Spain is not always on your side. Legal problems can arise and you need to know your rights. Moreover misunderstandings can arise and sometimes it takes years and a lot of money to sort out. It is very important that you are assisted from the start by a real estate lawyer. This prevents problems and certainly disappointments.
If you do not have the time to arrange everything yourself or are completely unfamiliar with the purchase procedures and do not want to take any risks, please contact MPM Property Consultants for full property buyer support. We provide the necessary purchase support and you can be completely confident that your purchase of a villa or apartment in Marbella will be arranged in a safe and legally correct manner.
MPM Property Consultants. We know Marbella.
The Costa del Sol and especially Marbella and the surrounding area have a worldwide reputation as a unique place on this earth.
The MPM Property Consultants know Marbella and its surroundings like no other and know how to find the right location according to your wishes. With our full guidance in finding and buying your villa or apartment, we ensure that you can fully and care free enjoy your home under the sun.
Why use MPM Property Consultants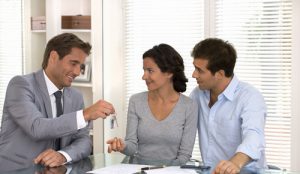 The first important assignment for us is to find the home for you. We will then guide you further during the purchase negotiations. We operate with you as a client, independent of the sales broker and the lawyer of the selling party.
You can assume that everything is well organised by us. The financial aspects, the legal settlement, the valuation, the architectural research, legality of the property, the cadastral registration and the tax consequences.
We, MPM Property Consultants, the purchase specialists for real estate in Marbella, are the reliable beacon on your way to your sunny villa in Marbella. With our team of consultants you can be confident that you can safely put your signature to the final purchase deed.