Home Office Service Marbella
+34 952 830 195
Home Office Service Marbella for all your remote working needs
Creating unique experiences for clients
Our business partner for Home Office Service has been creating unique experiences for since 2006 through lighting solutions, control systems, audio visual systems and electric curtains of a high level.
They offer consulting, design, execution and maintenance services tailored to both private individuals and professional clients. The goal is to make everything as simple as possible for client, so they take care of the comprehensive management of the project.
From the very first moment, they provide guidance by offering you the options that can bring you the greatest benefits according to your needs, and they present the information in a very visual and intuitive way.
During the development of the project, their managers will be at your disposal and will be in charge of managing and coordinating all the necessary tasks on time, ensuring, together with our own team of installers, a high level of finish.
A key value ​​is communication. On a regular basis, they will keep you informed of progress. At the end of the project, you will receive a personalized manual that includes the handling of the important functions, as well as relevant information to answer the most frequent questions.
To help you enjoy the unique experience of your home, you will be accompanied by their customer service department, with whom you can clarify all your doubts and ensure that your facilities are properly maintained over time.
For Homeowners:
Personalized lighting, home automation, audio and video installations, with the latest technology and a distinctive design.
Discover the benefits that technology can bring to your well-being and comfort in your day-to-day life, turning your home into a unique experience.
They manage the entire project from start to finish simple, informing you and accompanying you at all times.
They only work with leading brands in their sectors so that you have products of the highest quality and design available.
Their after-sales service will answer your questions, offering solutions remotely or sending a technician to your home if necessary.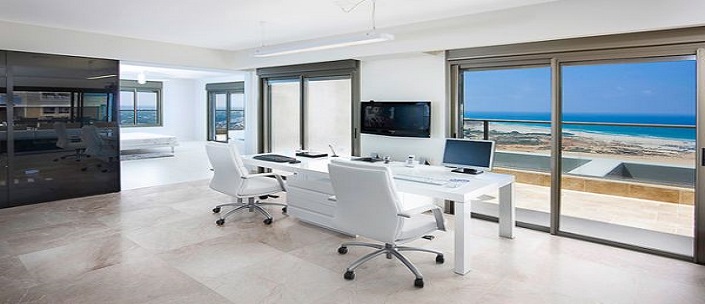 We can help improve your home office experience
In this age when we have spent more time at home working, having the necessary digital media at home has become a matter of great importance. Having screens of an appropriate size at your disposal, as well as a good internet connection, can greatly facilitate communication with clients and co-workers, with the subsequent improvement of the experience. Other benefits of a good connection are the possibility for several people to work, download content or maintain video calls simultaneously, without anyone having to give up the speed and quality necessary to carry out these activities continuously and dynamically.
On the other hand, having an audio system in your work area can help you enjoy your favourite music to concentrate, increasing performance and positive moods.
Related to the previous point is acoustic comfort. Whether it is to acoustically isolate your office, reducing annoying noises from outside, or to improve the sound, achieving an optimal reverberation time without echoes that distort its quality, there are materials, coatings and even furniture elements that can help you in your goal.
Another of the fields in which in which is placed special emphasis is lighting and its regulation. It is a proven fact that light modifies both the states of attention and rest in people. A well-developed lighting design uses a warmer colour temperature (2700-1800K) in areas reserved for relaxation and rest, and a cooler (4000-3000K) in areas where concentration is necessary.
In our homes we do not always have a space reserved for work. Luckily, a well-used home automation system can turn a dining table into your workplace. With the simple push of a button, you can order all the above-mentioned devices to activate in unison, according to your preferences and at the time you want.
For more information contact us today
Our Home Office Service gives you all the technology you need to stay connected with your business and partners whilst working from the comfort of your Marbella home. Solutions can be adopted to meet your specific needs.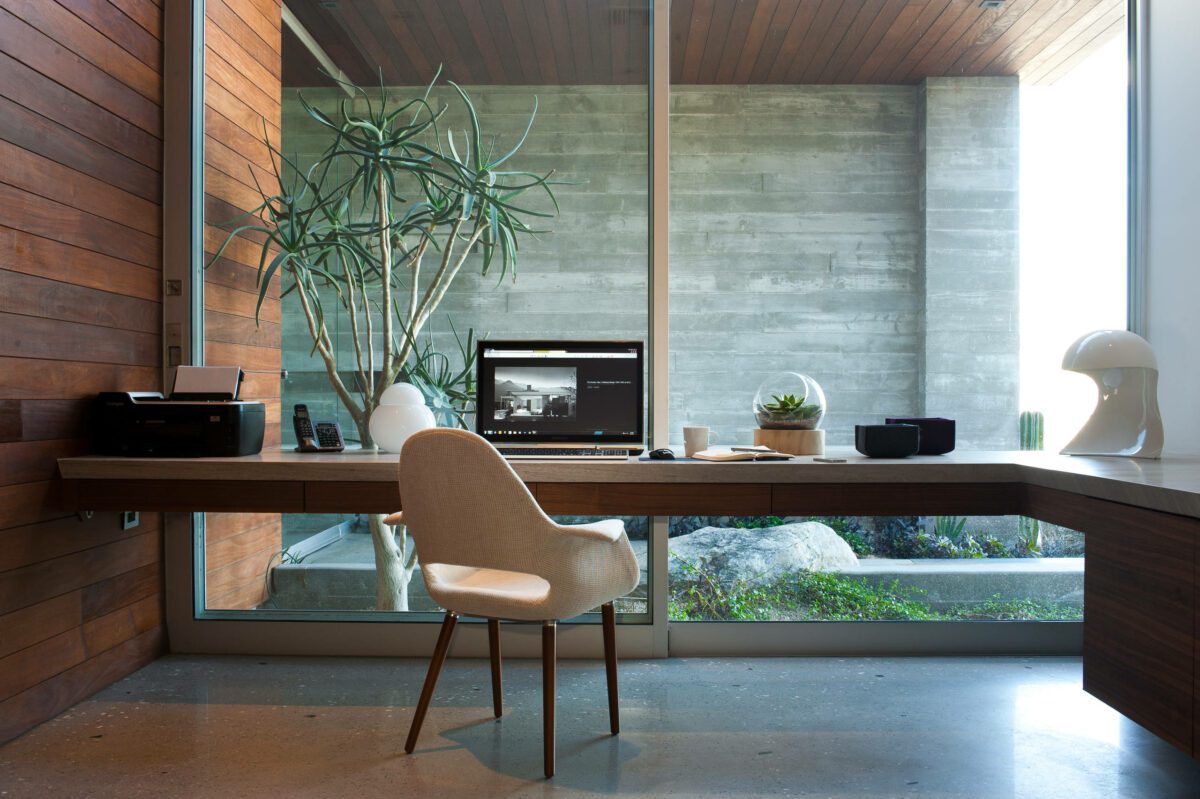 Call us for more information +34 952 830 195
or send us an email: