Marbella is one of Europe's leading holiday destinations and also offers a warm Mediterranean climate and a vibrant nightlife. It's a great place to settle permanently and start a new life.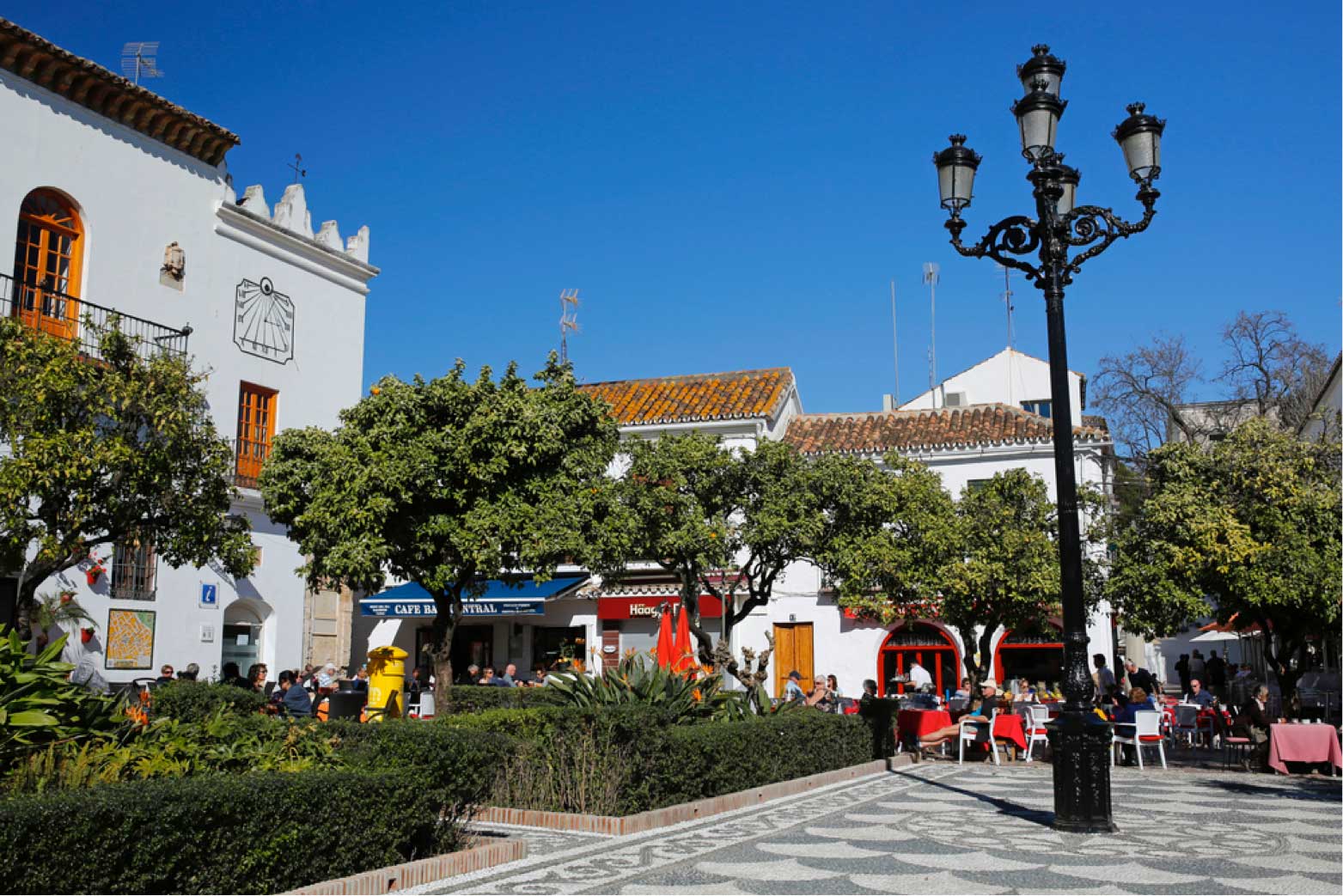 While the climate is what most people attract in the area, Marbella is a place that has been plagued by history. According to some historians, people have been established in the region since the Phoenician era around the 7th century BC. While little of that period has survived, there is evidence of Roman occupation and many beautiful buildings that result from Islamic rule between the 8th and 11th centuries can still be seen.
Major historical sights in Marbella are the Moorish walls around the Old Town, the 16th century Capilla de San Juan de Dios church and the Chapel of Ermita del Santo Cristo de la Vera Cruz, which is over 500 years old.
The so called Golden Mile is perhaps the most famous region of Marbella. Located 4 kilometers west of the city, the area boasts luxury hotels, designer boutiques and large residences, including a Saudi Arabian palace.
Festivals are big in the city, where the Marbella International Film Festival is held in October. In July and August, the well-known Starlite Festival is now being held with performances by world-renowned artists and in October there is a weekly celebration for the patron saints of San Pedro Alcantara.
If you are considering buying a villa or apartment in Marbella, please contact Mulder & Partners Marbella, buying consultants real estate. Our consultancy agency is located in Marbella with consultants in several other countries.
Real estate Marbella. MPM consultants for complete guidance of the purchasing process.