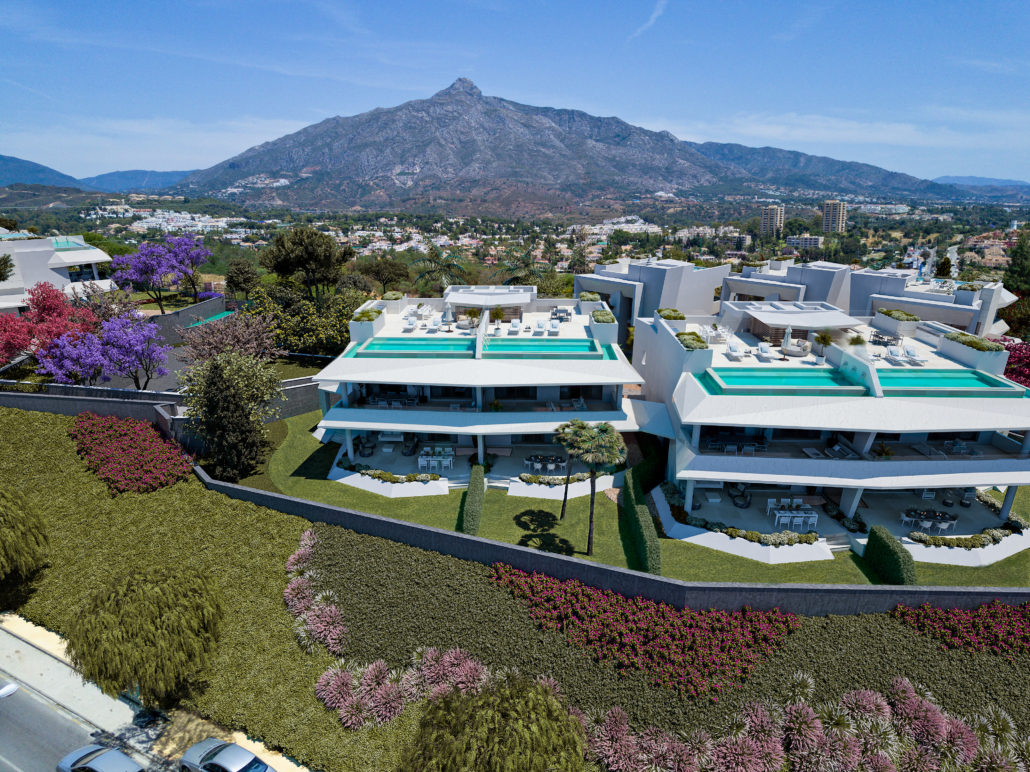 Celeste Marbella villas – Nueva AndaluciaPrices from 2.400.000 – Ref: 7624
About the Project
The properties are designed with lifestyle in mind, making them ideal for comfortable, luxurious family life as well as stylish, sophisticated entertaining in a uniquely beautiful setting.
These properties are designed with special features you won't find anywhere else in this price range, offering the ideal blend of refinement within a secure, 24-hour gated community that is private yet close to all amenities.
Celeste Marbella distinguishes itself from the rest because we don't follow, but design homes that are unique – working harder to source materials, details and decorative elements as well as practical solutions that offer more.
Interior Design
The perfectionism and attention to detail that characterises the concept, architectural design, landscaping and layout of Celeste Marbella is also evident in the interior styling of these beautiful contemporary homes.
The materials, details, features and also decorative elements chosen stand out because they come from the same philosophy – the desire to create stylish, sophisticated homes that are modern yet also warm and comfortable.
The Architect
Known for his ability to produce timeless forms, Rodolfo Jacobson harmonises the sleek, fluid contours of a sophisticated villa with the practical requirements of a family home.
In conceiving the styling of Celeste Marbella, he drew inspiration from the natural and cultural setting as well as the unique vision and passion for detail of Michael Pettersson to create something truly special.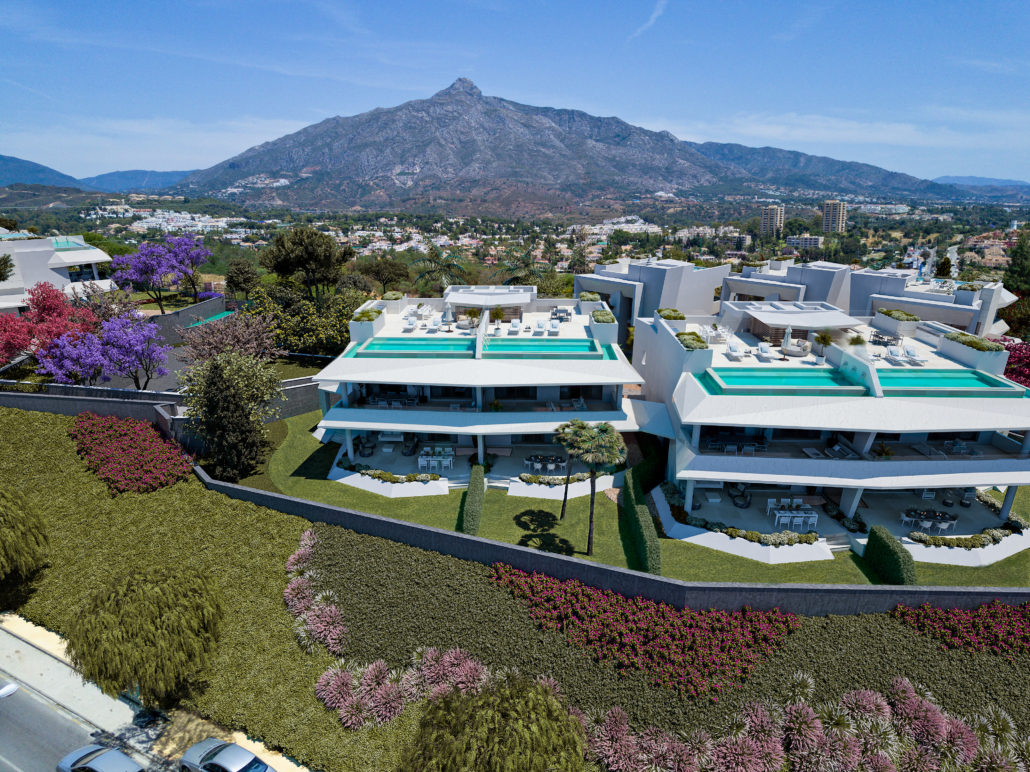 Call us for more information +34 952 830 195
or send us the email: