"THE EDGE" Apartments, Estepona West
Prices from 595,000€   –   Ref: 0407
The Edge is a privileged project of almost 10,000m2 in a unique beachfront location, where 70 apartments and exclusive penthouses and 2 unique and magnificent villas are being built with the best materials and finishes.
A project conceived from the unbeatable qualities of the place where it is located, and designed for the people who are going to live in it. Large landscaped areas, large swimming pools and landscaped design. The buildings, of simple forms, have delicately drawn curves. In addition, a spa area and gym where you can take care of your body and your mind. And finally, no cars moving on the surface, always underground, so that the outdoor spaces are, indeed, for people.
We see all too often that today's architectural projects have lost the ability to express in some way the place where they are built. This is not the case of the residential project "The Edge". Its curved forms envelop us like a wave; its railings, its terraces, its fabric awnings give us the impression of being on a ship stranded on the beach. This project has been conceived for its inhabitants never to forget that they live by the sea.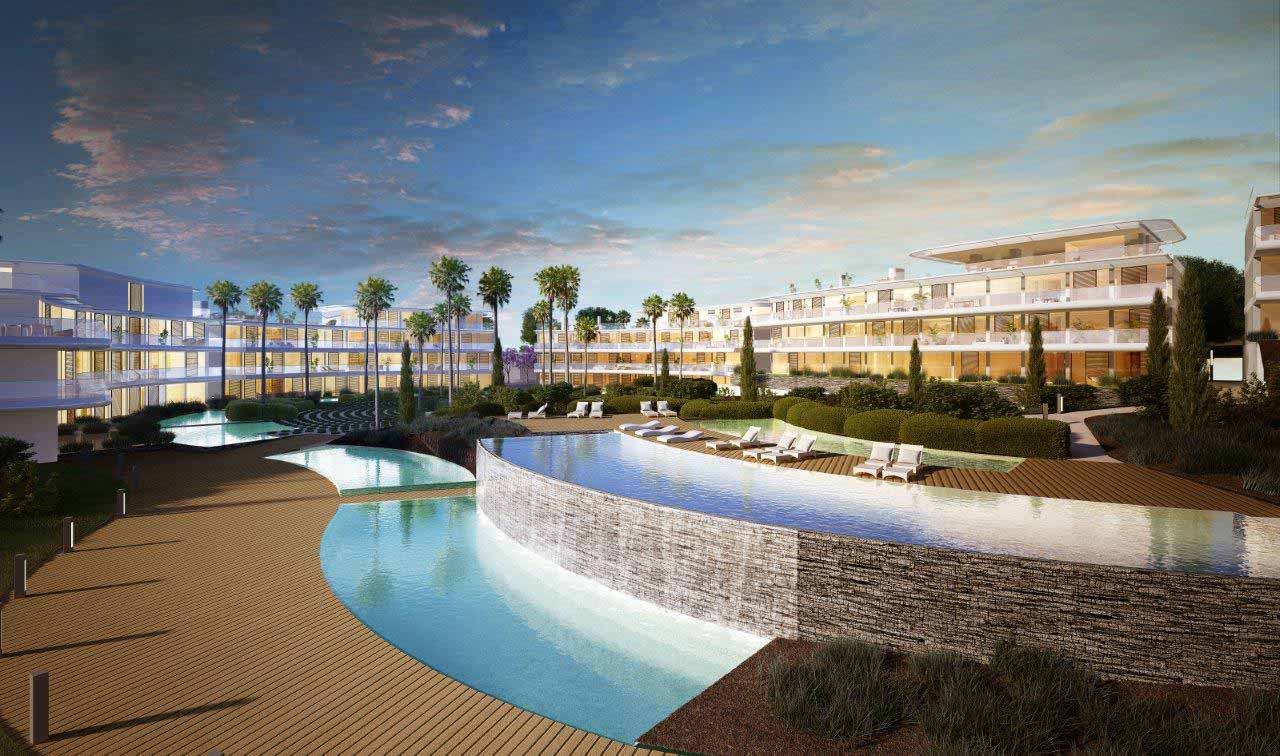 Call us for more information +34 952 830 195
or send us the email: