DISCOVER THE IDEAL PLACE TO LIVE IN MARBELLA
Discover the ideal place to live in Marbella. The coast around Marbella, the Costa del Sol, is one of those places that can be called a paradise on earth. If you had doubts about whether such a place existed in Spain, now you can be sure – in Marbella you can find it. Paradise beaches for bathing, leisure and cultural offers that can equal those of the great European cultural capitals, are only a part of what the coast of Marbella has to offer.
CENTRAL MARBELLA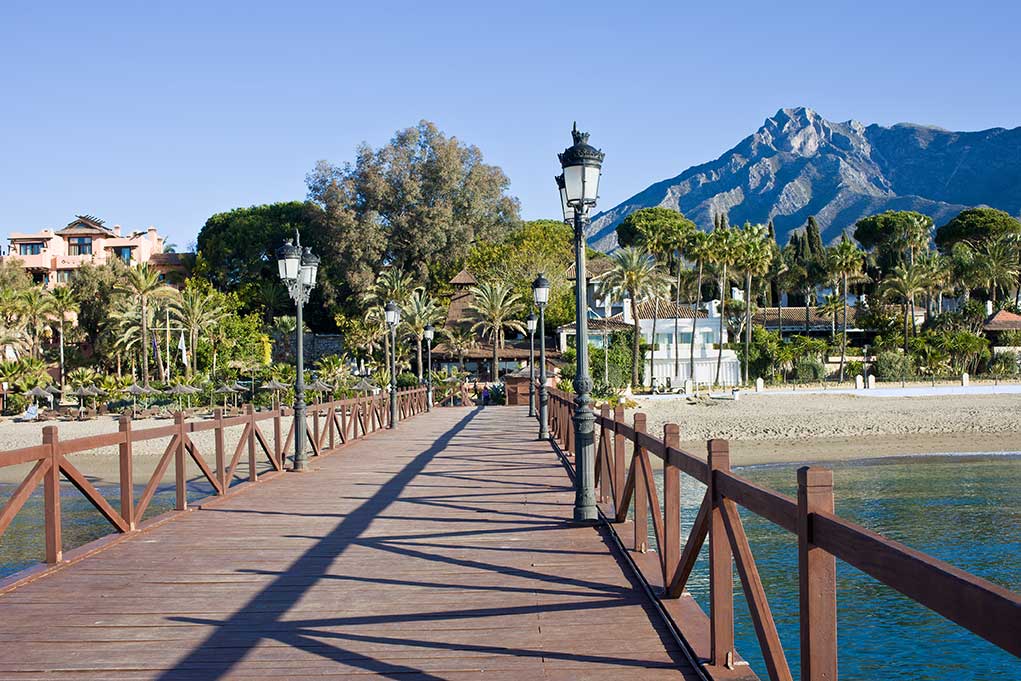 MARBELLA
The centre of Marbella, "El Casco Antiguo" – the old part of Marbella with the famous Orange Square "Plaza de los Naranjos", is the most famous area where you find visitors all year round enjoying the special Spanish atmosphere with many little shops, restaurants and luxury boutiques. The area known as Marbella's Golden Mile begins on the western edge of Marbella and stretches to Puerto Banús. This area is exclusive and home to some of the area's most impressive estates, like the districts of Sierra Blanca, Marbella Hill Club and Camoján.
The Golden Mile has 5-star hotels, like the Marbella Club and Puente Romano, together with restaurants and many retail services. The beach side is the site of  mostly up-market urbanisations, hotels and some extremely expensive villas, while the mountainside is still undergoing exclusive, carefully planned development of luxury villas and gated communities.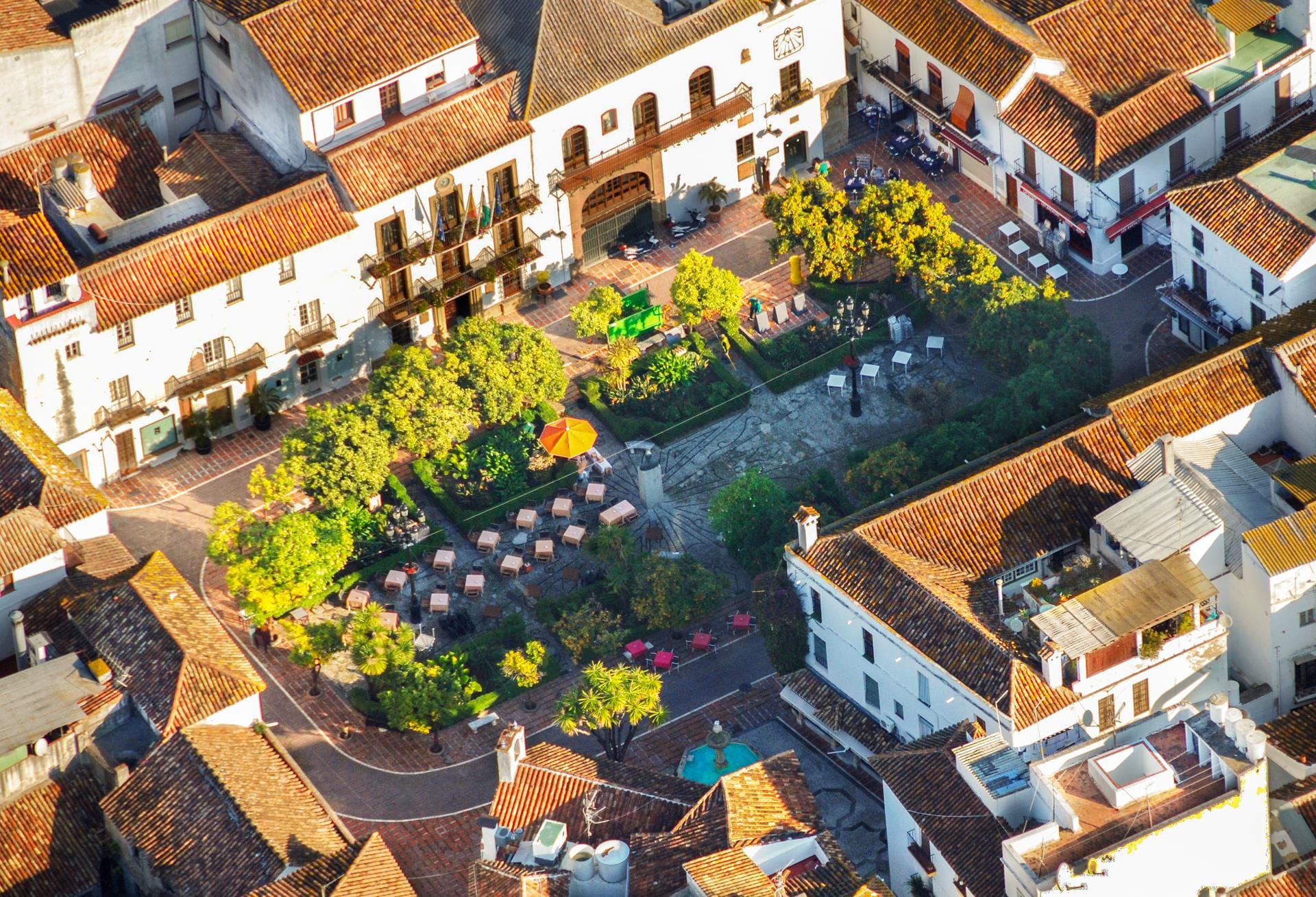 PUERTO BANÚS
Puerto Banús is located just west of Marbella, before you reach the small town of San Pedro de Alcántara. This is an internationally known marina attracting many visitors all year-round. The setting is close to ideal, with its impressive mountain backdrop and ocean views. Here you will find as many luxury boutiques and high-quality restaurant as you will nightclubs, bars and cafes. It has to be seen to get the feeling of this place!
View our luxury properties in Puerto Banús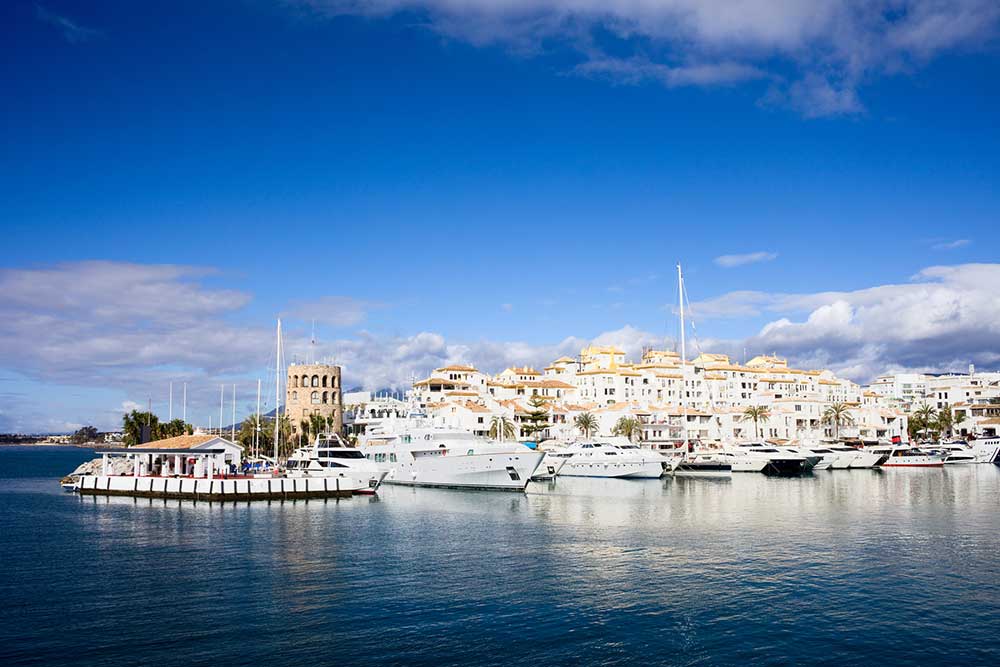 NUEVA ANDALUCIA
Just behind Puerto Banús is the residential area of Nueva Andalucía, home to a now unused Bull Ring where you will find the Saturday weekly market in the streets and in the adjacent shopping mall. There are several golf courses in the area (like Los Naranjos, Aloha Golf and Las Brisas Golf), giving it its second name of "Golf Valley". The area is exclusive, lush and green, with stunning views to the sea and golf courses. Slightly further into the mountains you find the prestigious La Quinta Golf (27 holes), with spacious villas and apartments all built around the golf course and the 5-star "Westin La Quinta Hotel".
View our luxury properties in Nueva Andalucia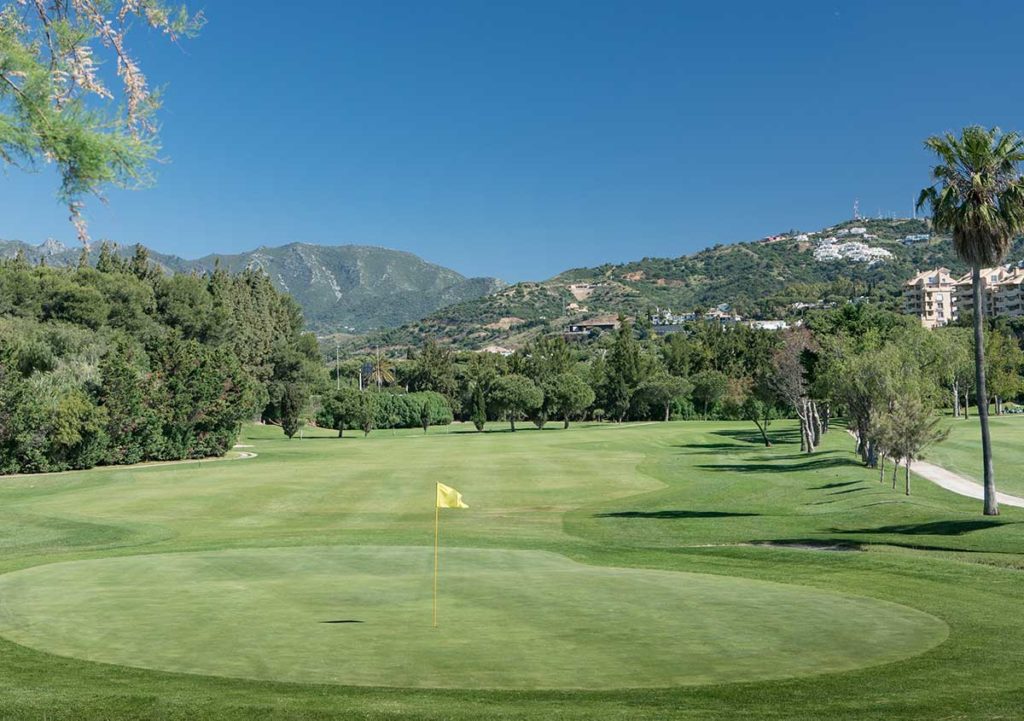 MARBELLA EAST
EL ROSARIO / LAS CHAPAS PLAYA
El Rosario, located 2 km from Elviria, is a very sought after area with a lot of beautiful private villas and well distributed plots of land. The urbanisation has all the facilities of a good, secure urbanisation. From El Rosario you have only 1 km to the lovely beaches and it is close to the well-known golf course of Santa Clara where you can enjoy a challenging 18 holes while overlooking the glistening Mediterranean Sea. The urbanisation offers some of the best beach restaurants on the coast.
View our luxury properties in Marbella East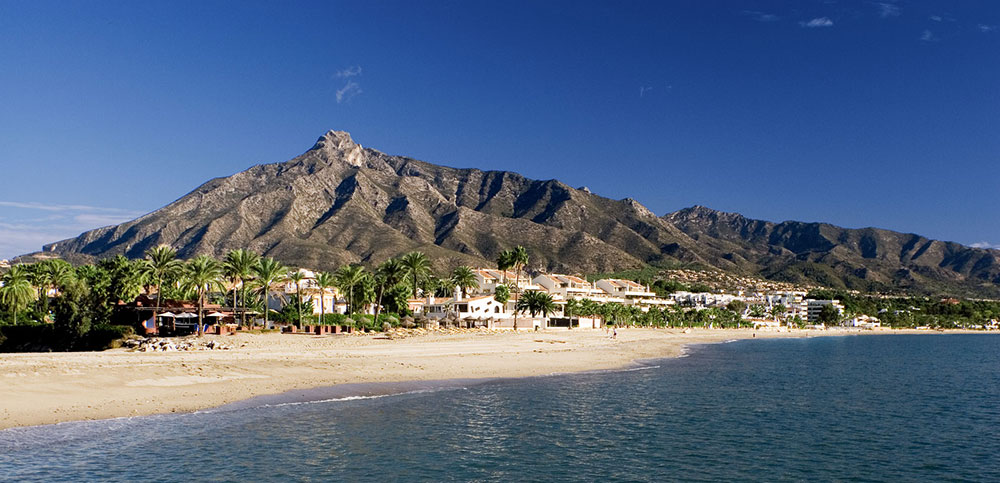 LOS MONTEROS
The five star "Los Monteros Hotel" has long been one of the most prestigious hotels on the Costa del Sol, and, after a period of closure, it is now restored to its former glory. It is associated with the Río Real golf course about 3 kilometres from the hotel itself. The beach club of the Hotel, "La Cabane", is one of the most exclusive places on the East side of Marbella. Also worth noting is that the Hospital Costa del Sol is situated right beside the Los Monteros main road exit and is well known as one of the area's highest quality health centres. Los Monteros is about 10 minutes from the "English International College". The Los Monteros area consists of the separate districts of "La Reserva de Los Monteros" and "Bahía de Los Monteros" on the beach side, and "Los Altos de Los Monteros" in the hills.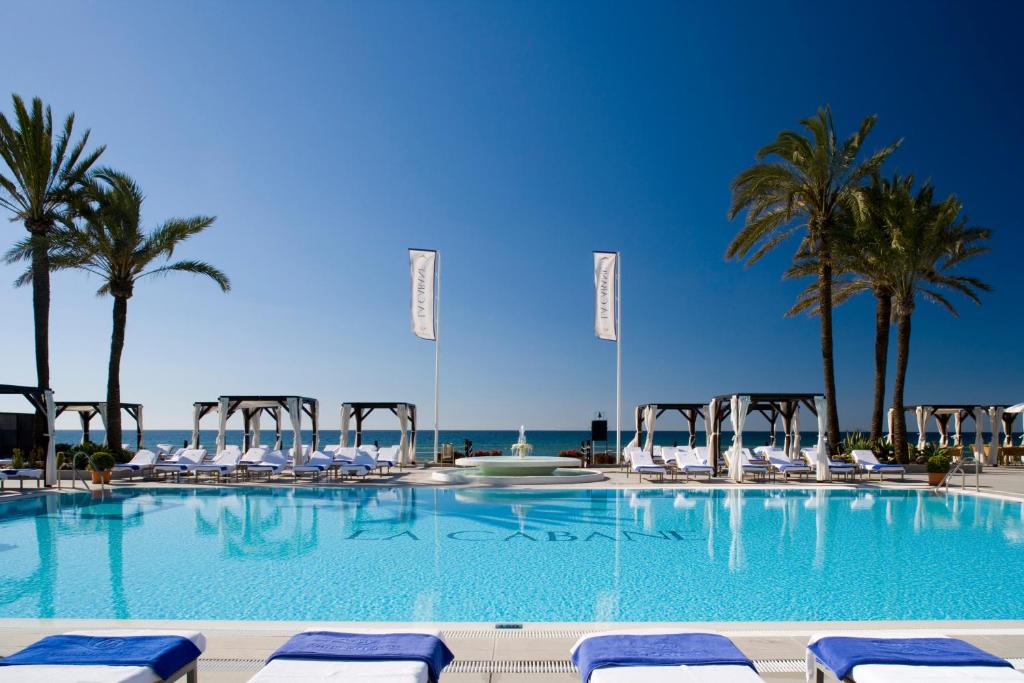 BAHIA DE MARBELLA / RIO REAL
Bahía de Marbella is the exclusive neighbourhood of Los Monteros, a quiet new urbanisation with the most exclusive estates and high quality apartment complexes. It is located between the old part of Los Monteros with the Los Monteros Hotel and the urbanisation La Reserva de Los Monteros.
Río Real, with one of the oldest golf course of Marbella (1965), is surrounded by green areas, the river "Río Real" and offers an exclusive mix of villas, townhouses and apartments just a stone's throw away from Marbella centre (about 3 km). The well-known shopping centre "La Cañada" is only a few minutes' drive away.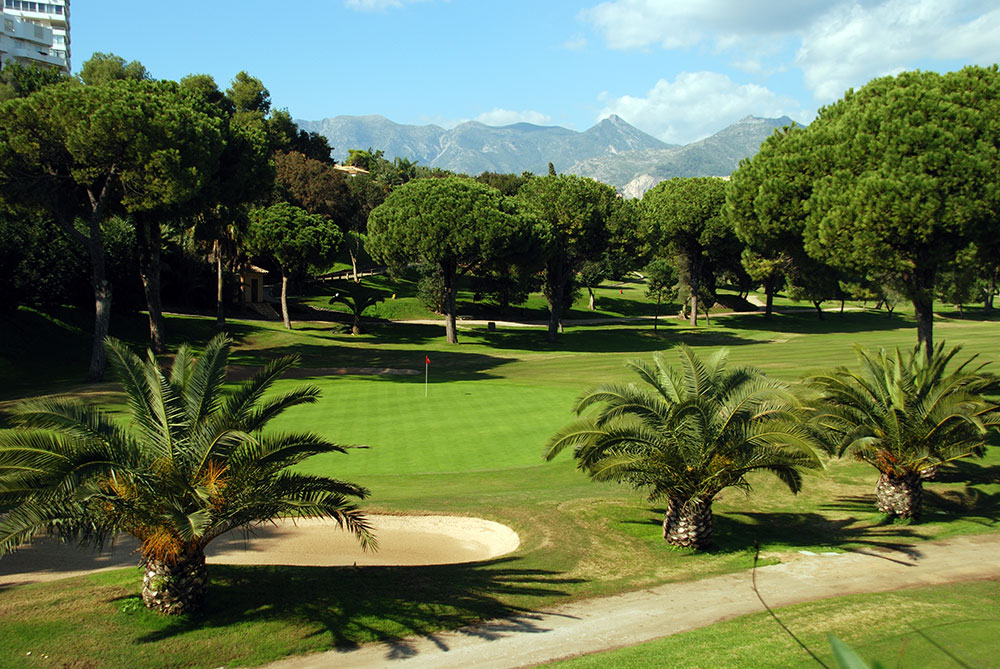 CABOPINO / ARTOLA
Cabopino is located between Marbella (14 km to the west) and Fuengirola (15 km to the east). It consists mainly of a Marina (Puerto Cabopino) surrounded by a small number of apartments , villas and restaurants with a beautiful beach and the natural Artola Dunes to the west.
Without doubt, it is one of the Costa del Sol's best-kept secrets. The name Cabopino means Pine Cape and this is exactly what you can expect when visiting the area. The extensive pine woods can be seen from the main coast road and stretch all the way down to the beaches. Recently extensive natural wooden walkways have been installed through the dunes to protect them.
It is perhaps important to know that the long sandy beach is family oriented at the Marina end and naturist towards the west end. The airport of Málaga is about 30 minutes away.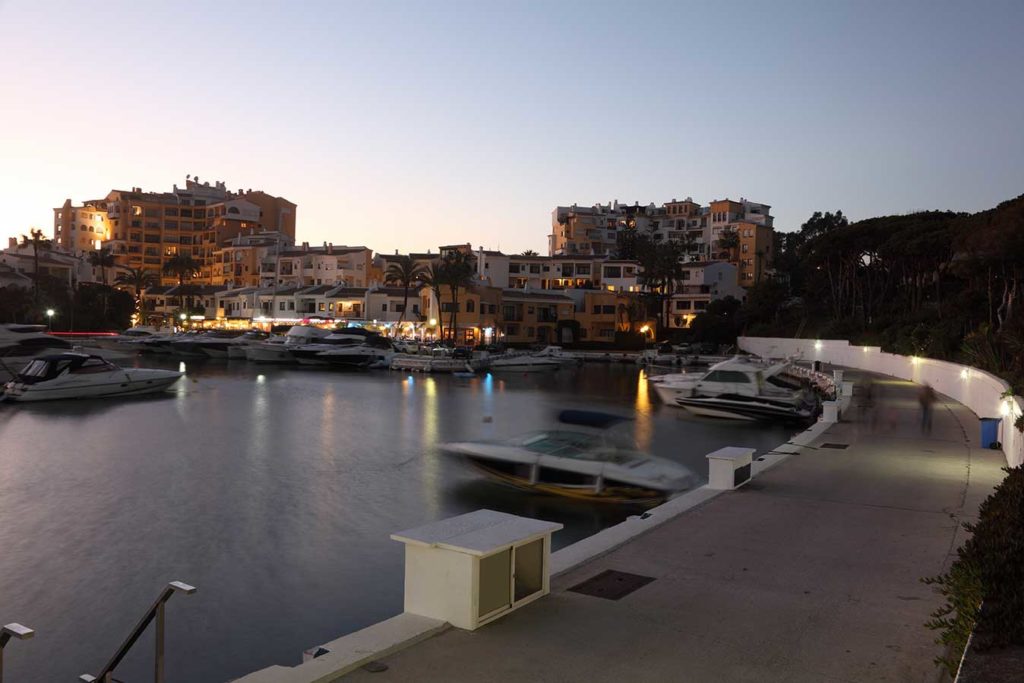 MARBESA / LAS CHAPAS / CARIB PLAYA
Marbesa is on the coast just 12 km east from the centre of Marbella, between Puerto Cabopino and Elviria. Marbesa is an older part within the Elviria beach area, with beautiful private villas, situated just a few hundred metres from the Artola Dunes, which is a protected area of outstanding natural beauty, from where you can walk to the charming Puerto Cabopino to the east. There a number of reasonably priced beach restaurants (Chiringuitos) in this area. Properties here area are steadily being upgraded by their owners and by developers.

HACIENDA LAS CHAPAS / RESERVA DE MARBELLA 
Hacienda Las Chapas is located on the hillside overlooking Marbella East. Its residents can enjoy the pleasure, and use the moorings, of Puerto Cabopino, and relax in the safe neighbourhood of Hacienda Las Chapas. It is one of the most privileged neighbourhoods to live. The broad streets have lots of palm and pine trees to create a "luxury, exotic feeling". Villas here tend to be built on larger plots and offer privacy and exclusivity.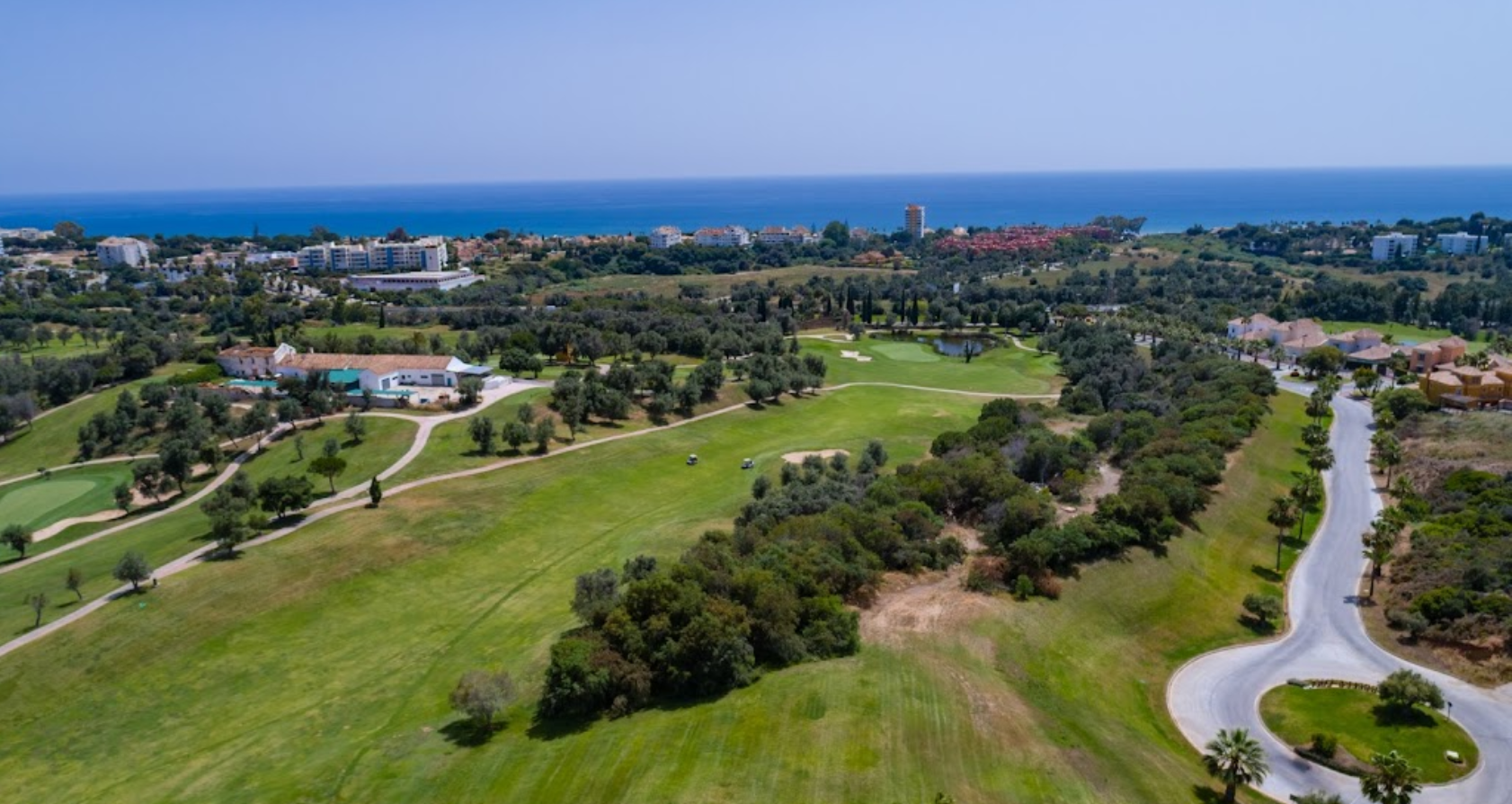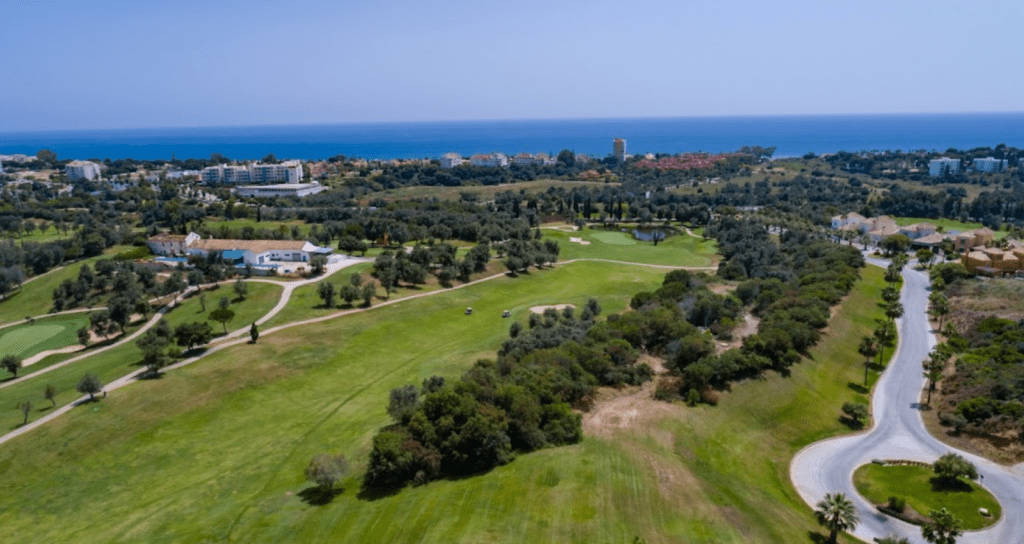 ELVIRIA
Elviria is situated between Marbella and Cabopino and has long been a popular holiday resort and home to the five star "Don Carlos Hotel" and the famous "Nikki Beach Club". The area is also home to the internationally renowned Santa María Golf & Country Club, a challenging 18 hole golf course. Elviria has a spacious feel to it and is well suited for families. It has become increasingly popular for second homes as well as full time residences for many foreign visitors. Here there are many superior quality developments, urbanisations and luxury villas, most of which are set in an elevated position overlooking the coast.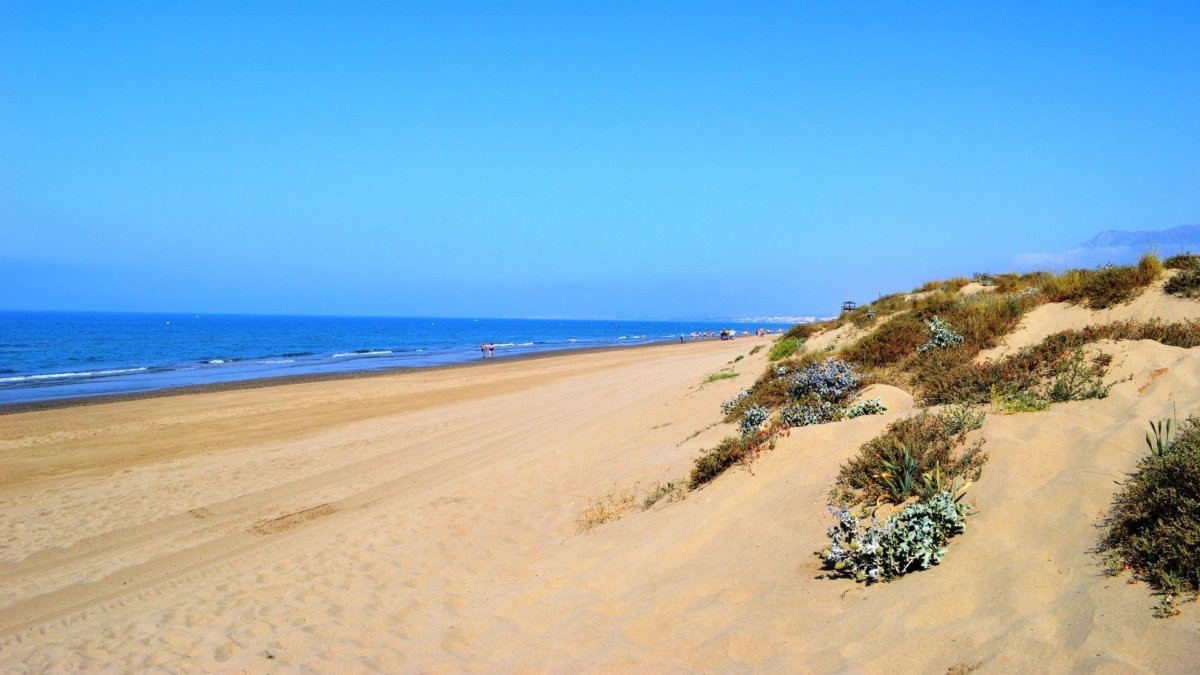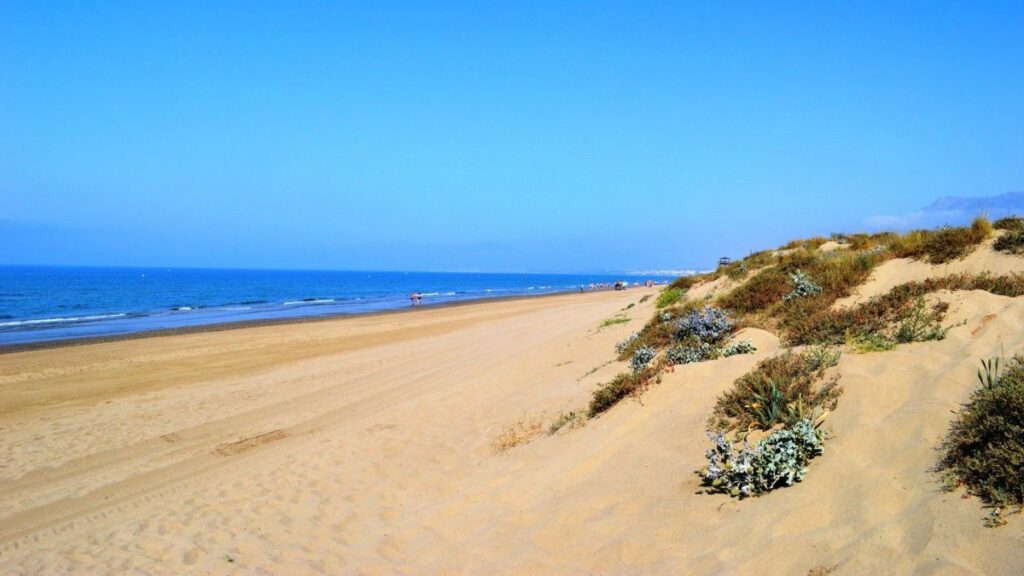 MARBELLA WEST
SAN PEDRO DE ALCÁNTARA
San Pedro de Alcántara is a typical small Spanish town with plenty of restaurants and tapas bars. The seafront has many "Chiringuitos" (restaurants on the beach) and others on firmer land. What is new is that above the underground tunnel of the N-340 motorway, a large entertainment park has been created for young and old. The government is also working hard to modernize the center.
View our luxury properties in San Pedro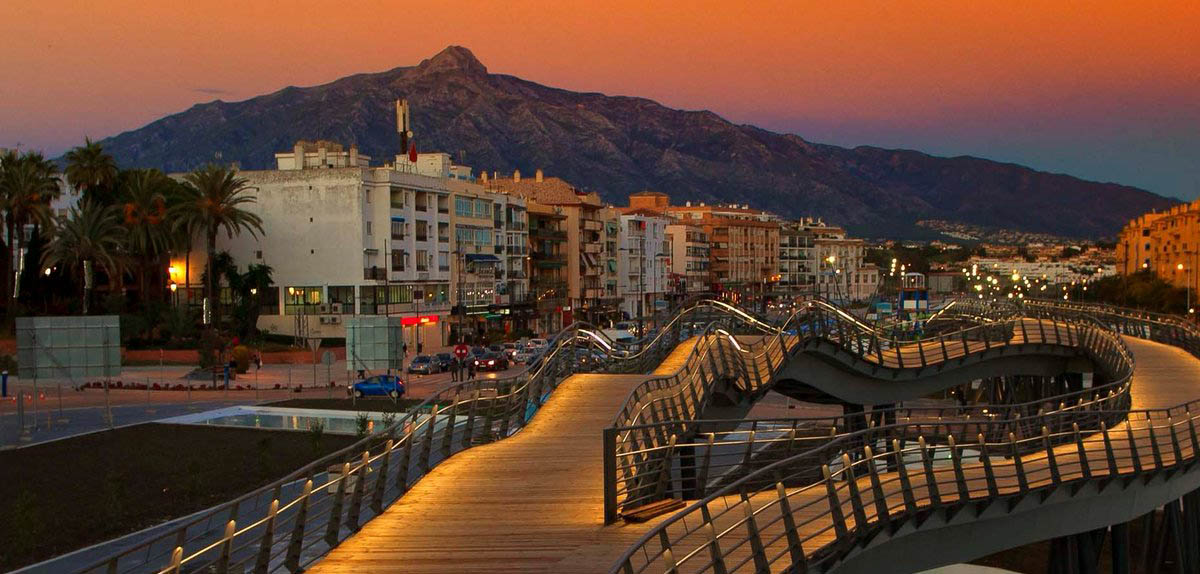 NEW GOLDEN MILE
The New Golden Mile starts from San Pedro de Alcántara and stretches towards Estepona. The beaches consist of various little bays and new 5-star hotels as "Las Dunas" and "Kempinski". In this area many new construction projects are also being developed.
View our luxury properties in the New Golden Mile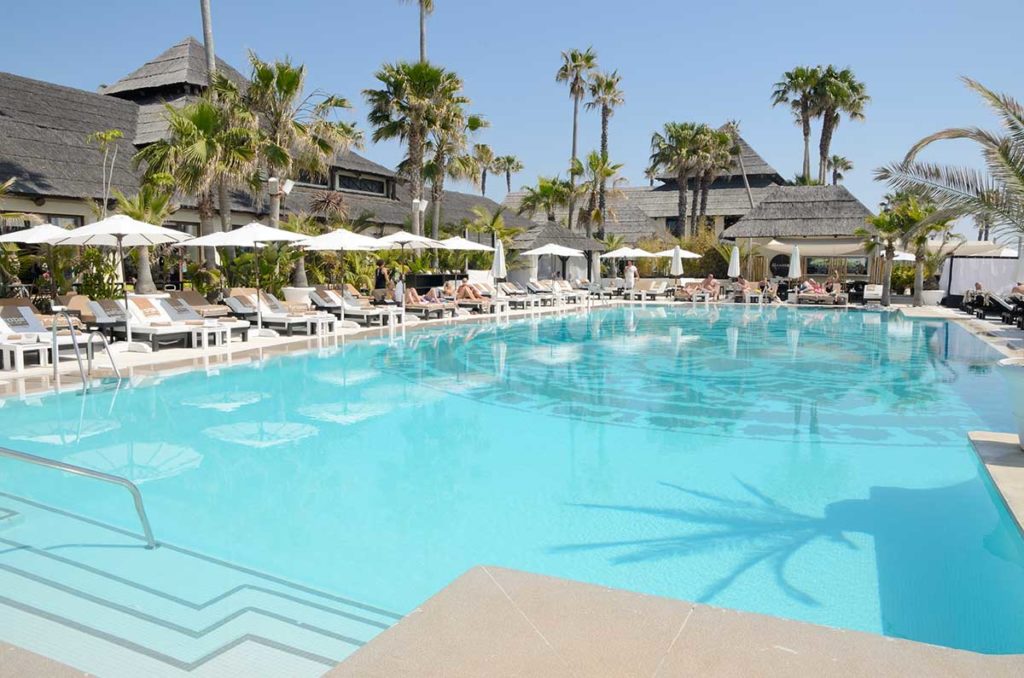 LA ZAGALETA
Located at the heart of one of the most attractive areas of the Costa del Sol, at an altitude of 400 to 500 meters above seal-level and only about 15 kilometers from the famous harbor of Puerto Banús, 20 minutes from Marbella and 45 minutes from Malaga airport, "La Zagaleta" is an exclusive residential area with real 24 security. The estate is divided up into sectors and each sector has a pre-determined number of plots available for homes. La Zagaleta estate covers over 900 Hectares and there will be no more than a maximum of 420 villas.
Two 18 hole golf courses, two clubhouses, riding stables, tennis courts and the helicopter landing pad are exclusively for the use of owners/residents. In 2008 La Zagaleta was awarded the CNBC award for the Best Development. The Estate is said to be one of the most desirable places to live in southern Europe and with all of the amenities and security on offer, it is easy to understand why so many of the world's successful business people choose La Zagaleta as a place to live!
View our luxury properties in La Zagaleta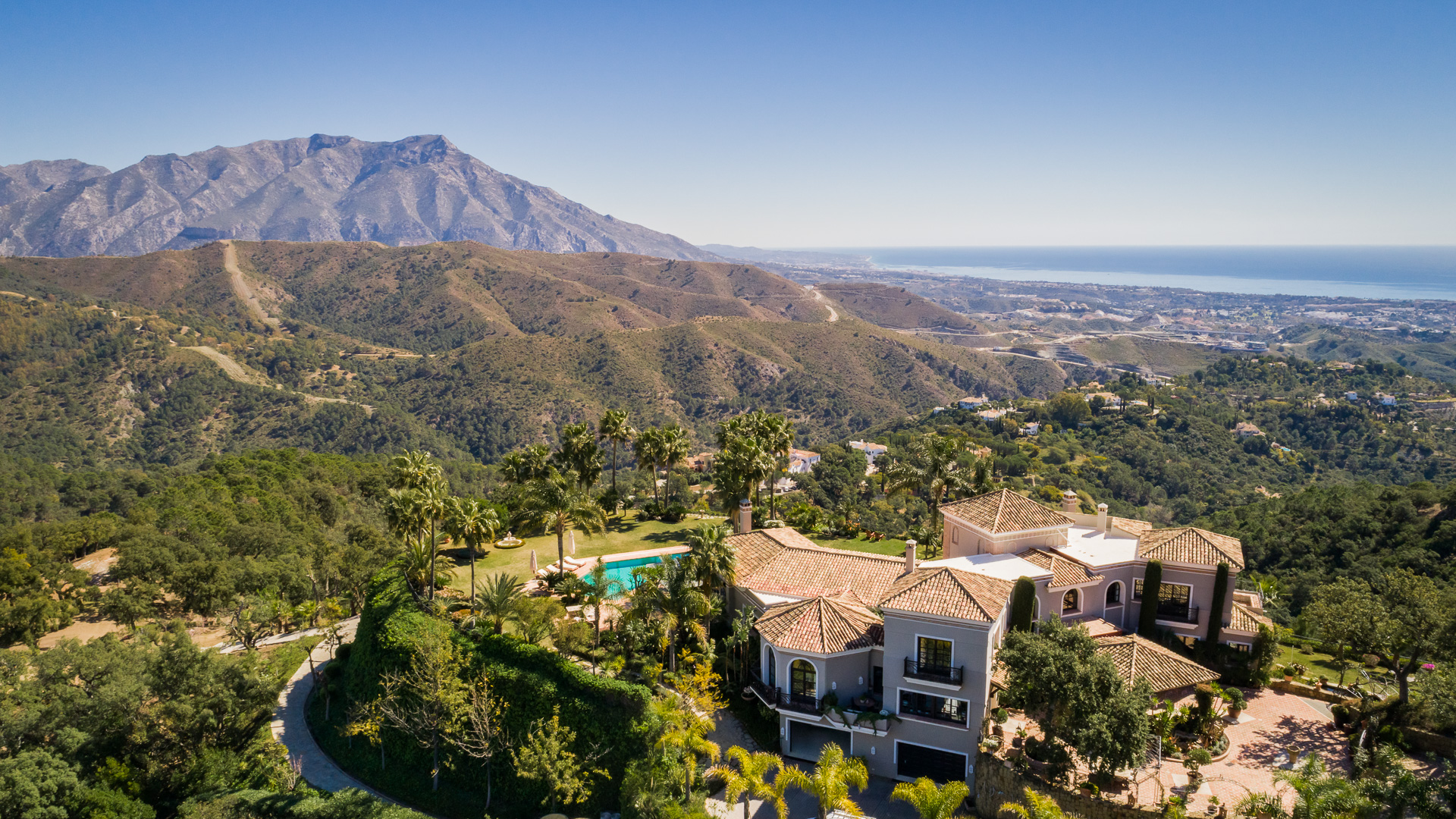 BENAHAVIS / LA QUINTA / EL PARAÍSO
Benahavís, a village situated at the foot of the mountains, 12 km from the coast, between Marbella and Estepona. Famed as a "gastronomic village", renowned for its restaurants – it is also a picturesque place, where one can find nine golf courses and incredible mountain views. Benahavís is also the location of new urban development westwards of Marbella, welcoming 3 new golf courses and numerous luxury developments in the coming years. Benahavís is particularly recommended as a friendly and helpful local authority area in which to live.
View our luxury properties in La Quinta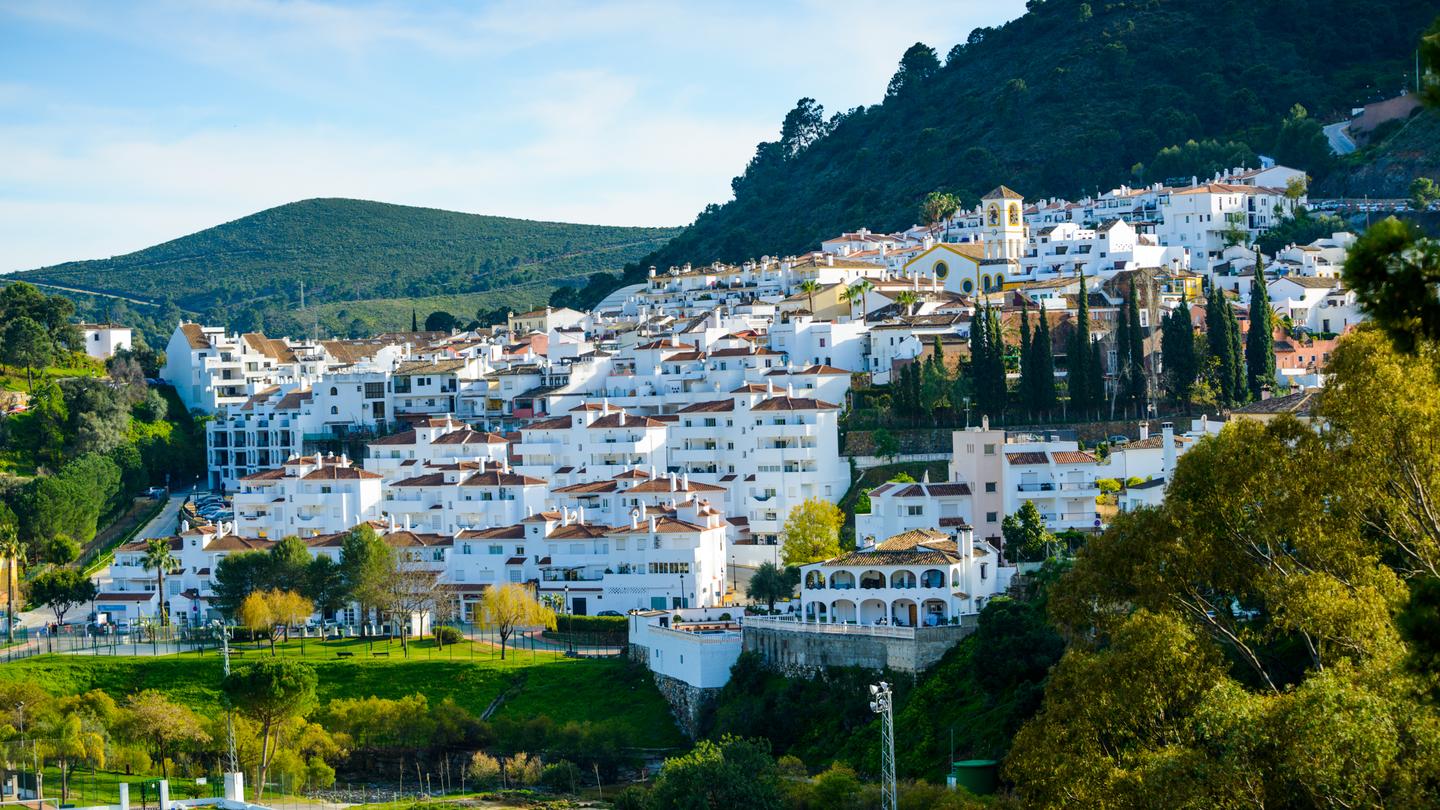 GUADALMINA
Guadalmina is a beachside community. It is centrally located, about 10 minutes from Puerto Banús, even closer to the small, satellite town of San Pedro de Alcántara and a 10 minute drive from the town of Estepona. The urbanization offers a hotel, a 36 hole golf course and is close to several more quality golf courses. Several international schools are nearby.
The Guadalmina Commercial Centre provides all amenities and services and includes a large supermarket, banks, numerous restaurants and cafés, an English language bookstore, furniture stores and many other retail outlets.
View our luxury properties in Guadalmina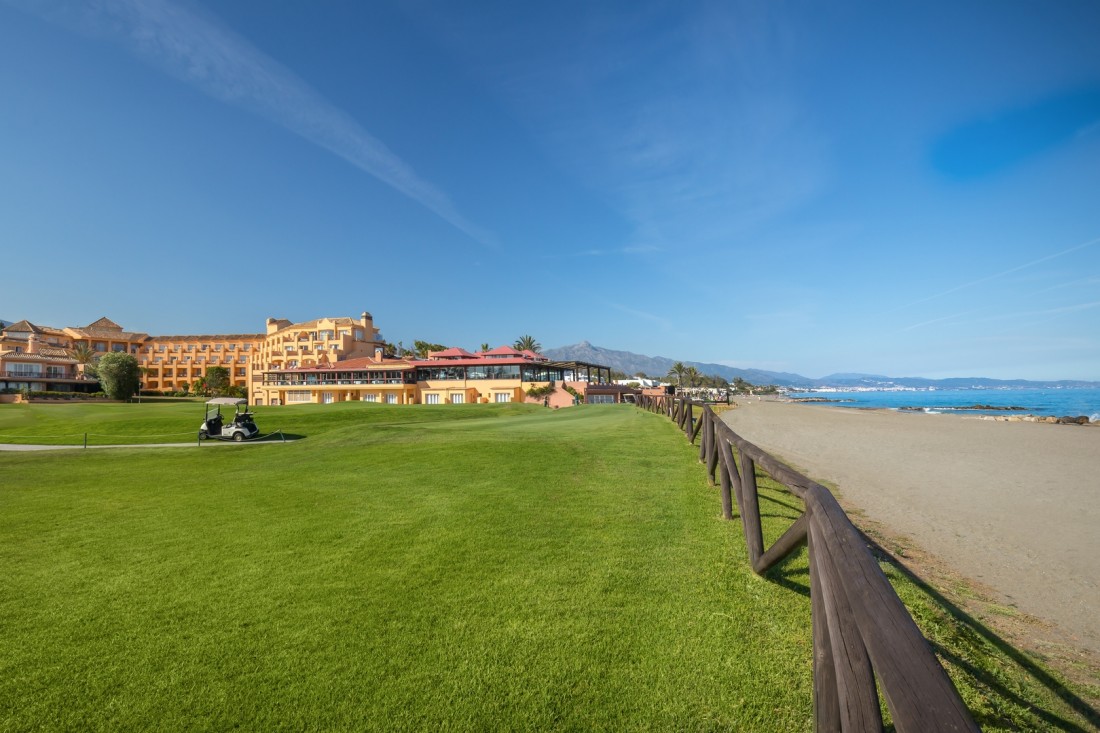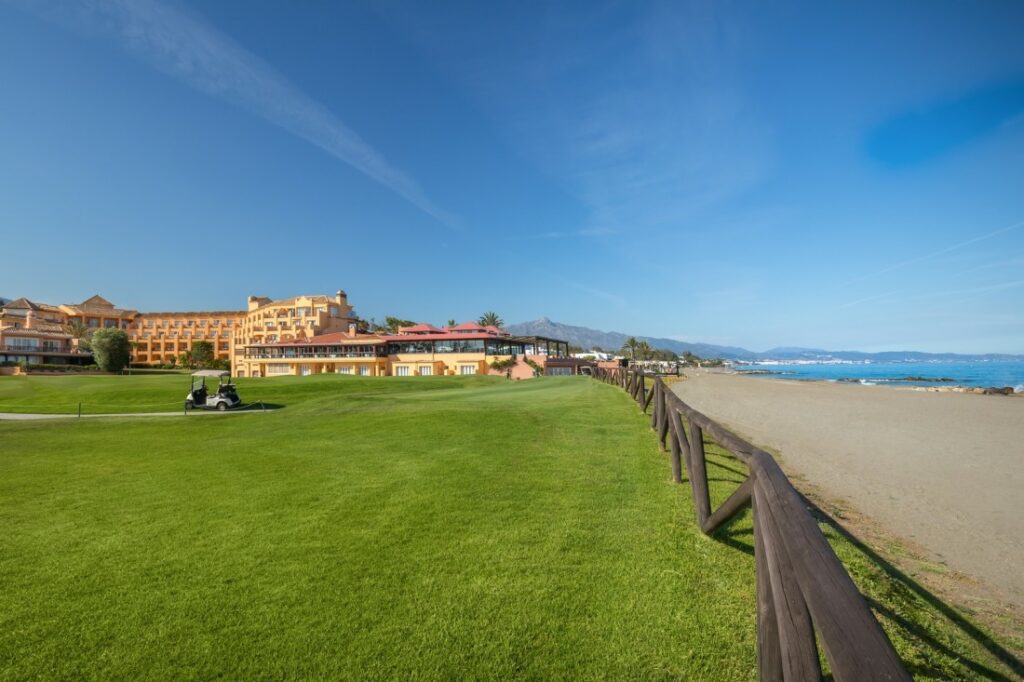 ISTAN
Istán is a small mountain village a few kilometres from Marbella and Puerto Banús. While much of the coast is built up, Istán has preserved the original Andalucian feel. Its proximity to the marina of Puerto Banús transforms the town and its surroundings into a popular residential area, even for the most luxurious villa owners!