Marbella – Golf Courses
Guaranteed warm temperatures all year round, on all terrains, and has some of the plushest club houses around, endless hours of sunshine, and a spectacular variety of courses with both mountain and sea views. This makes Marbella a hugely popular choice for golfers from all over the world. Marbella offers courses for all standards of players. There are a number of Golf courses in the Marbella area, we selected the best below and if you want to learn more click HERE.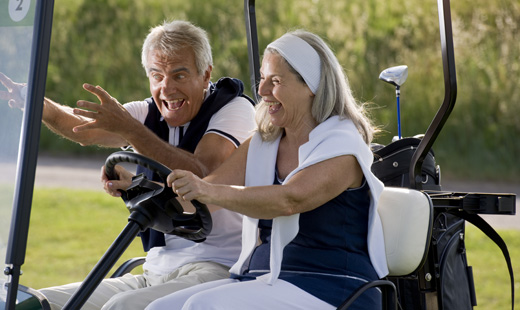 Santa clara golf course
http://www.santaclaragolfmarbella.com
Santa Clara Golf Course was inaugurated in July 2001.
Conveniently situated next to main coast road, opposite Los Monteros Urbanization and behind Marbella Costa del Sol Hospital.
This commercial course with little rough has been well-designed by Enrique Canales so that wide fairways alternate with long par-3s and challenging drives over water hazards.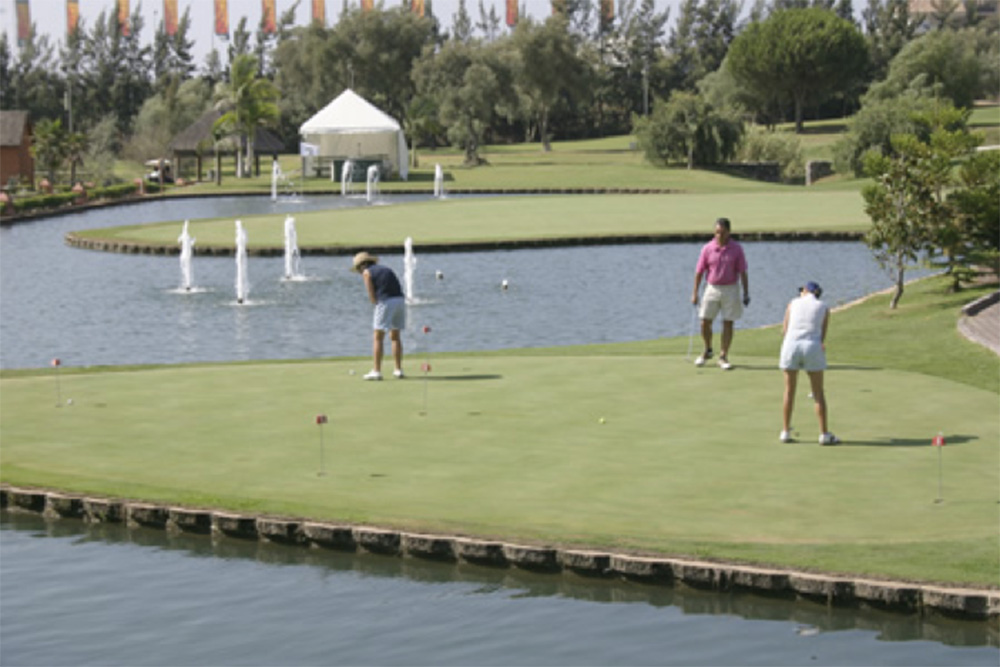 Aloha golf course
www.clubdegolfaloha.com
Large and guarded greens at the Aloha Golf Course offer a good challenge and the varied vegetation makes each hole different. This is one of the best-known golf courses on the Costa del Sol, and it has benefited from improvements over recent years. Fairways have been replanted and the clubhouse reformed. If you hit straight and manage to stay on the ample fairways, you'll be safe.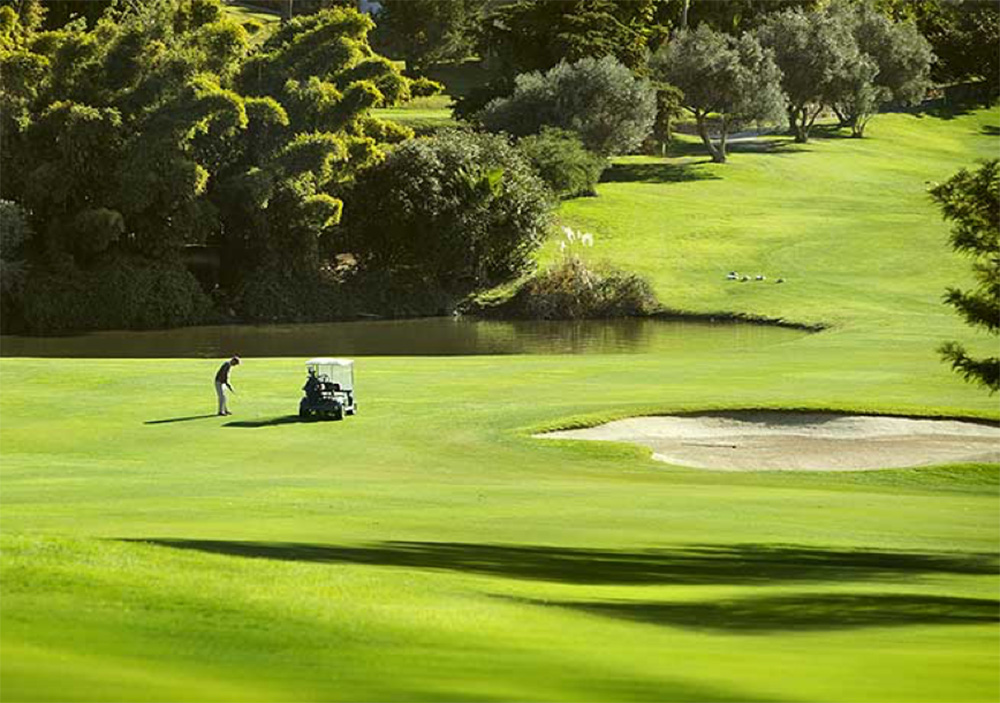 La Quinta golf course
www.westinlaquinta.com/campo-de-golf
These course demands stamina and accuracy from its elevated tees. A challenging course at the top of Marbella's golf valley inaugurated in 1989. Three nine-hole loops, played in different combinations, wind through a large real estate development.
A technical course that reflects the designer Manuel Piñero's own playing characteristics in that it rewards accuracy rather than long hitting.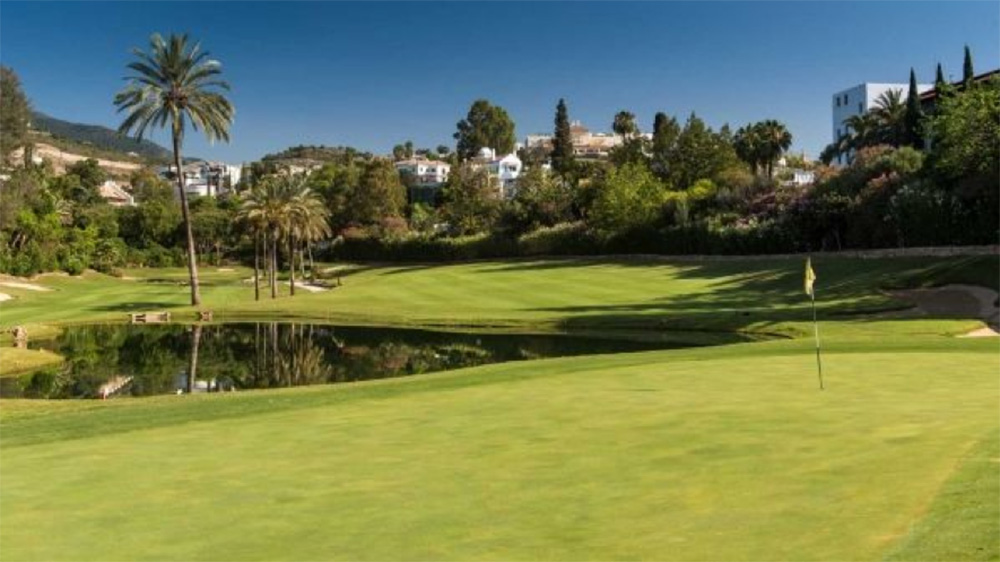 Los Naranjos golf course
www.losnaranjos.com
Long terraced tees and large greens amidst fragrant orange trees are characteristic of the well-maintained golf course at Los Naranjos. It is run on the philosophy that "golf means more than just sport". The new Andalusian style clubhouse bears this out, emphasizing a total golfing experience. Maintenance is a priority: each morning a team of 20 staff prepare the course for members and guests.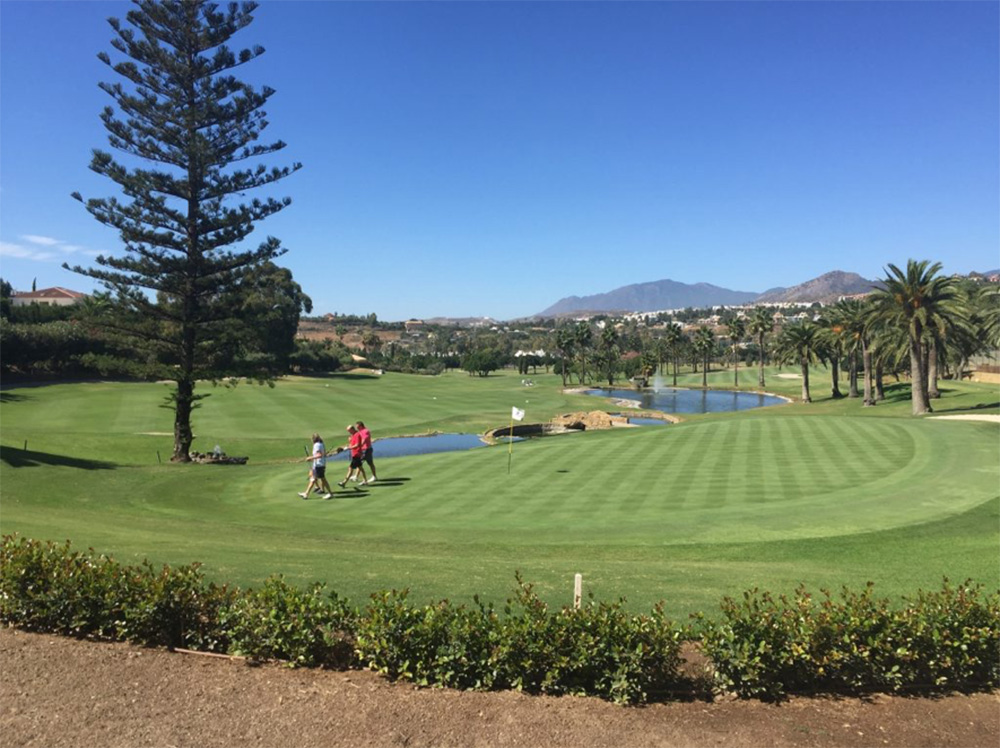 Rio Real golf course
www.rioreal.com/en/golf
Intersected by the river, Rio Real is basically flat with many trees under which to shelter under from the Andalusian sun. The course runs right down to the beach. Designed by Spain's top architect Javier Arana, Rio Real Golf Course opened in 1965 as part of the Los Monteros developments. It follows a gradual incline towards the sea but is otherwise flat. The dogleg 10th hole is a pretty par-4 leading to a spectacular 11th tee overlooking a green whose access lie across a ravine.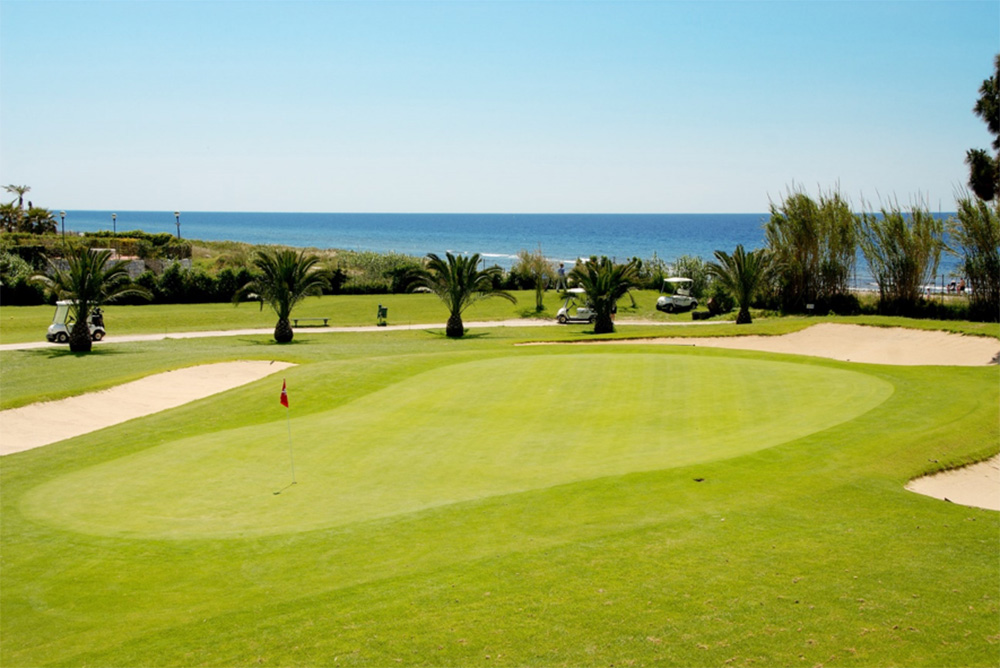 Santa Maria golf course
http://www.santamariagolfclub.com
Santa Maria Golf & Country Club, as the name suggests, is far more than a golf club.  Based around an 18th century "cortijo" which is currently the clubhouse, the grounds boast stunning gardens and fine leisure facilities including tennis and lawn bowling. Santa Maria prides itself on being one of the friendliest international clubs on the Coast and the existing membership, which is currently held to about 430 members, is made up of 14 different nationalities.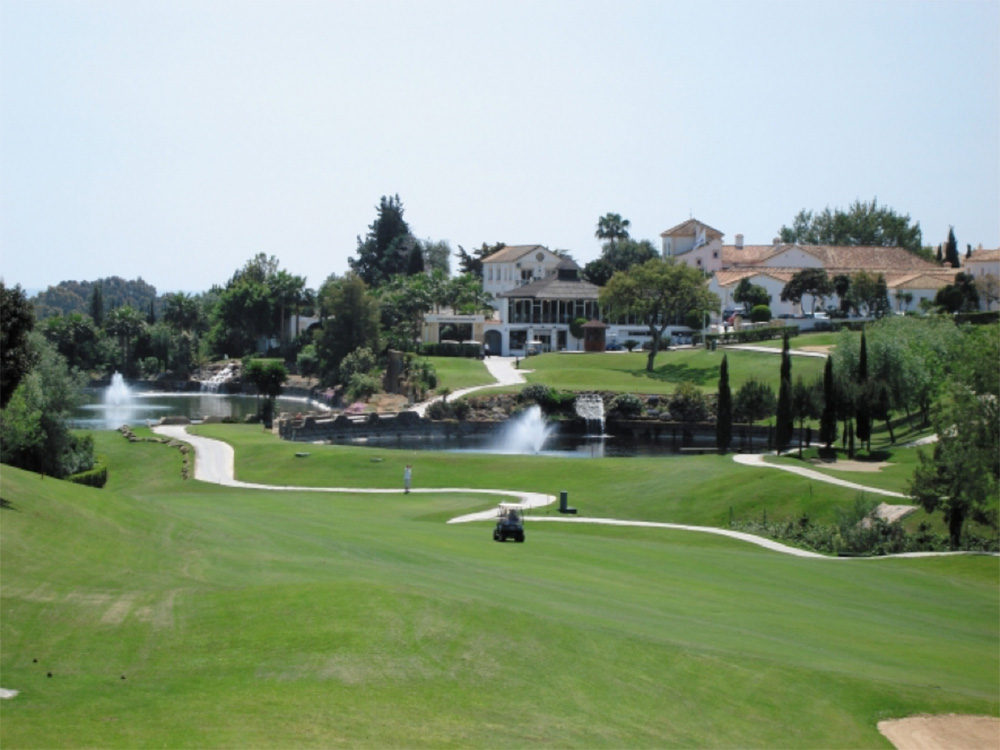 Las Brisas golf course
realclubdegolflasbrisas.com
Playing at Las Brisas represents an achievement in any golfer's yearbook. A challenging yet enjoyable experience. This Robert Trent Jones design opened in 1969 and is recognized as one of Europe's finest courses. It hosted the World Cup twice and the Spanish Open three times and as well as the Mediterranean Open. Water is a major feature and must be crossed or avoided on 12 holes.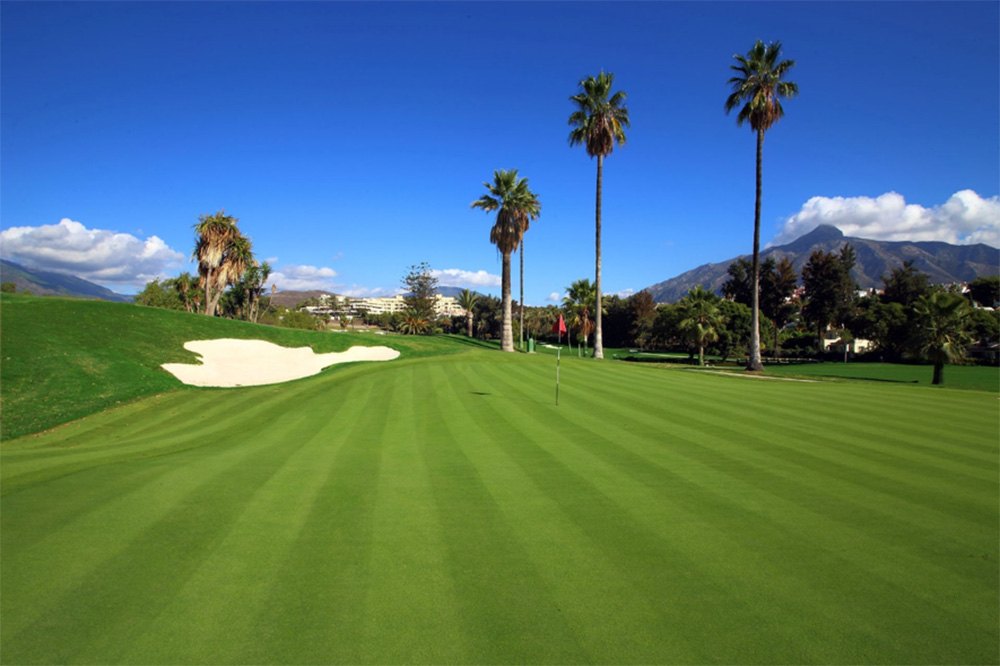 The Marbella golf club
http://realclubdegolflasbrisas.com
Once very private but now open to visitors, The Golf Club Marbella is a difficult but enjoyable challenge. Designed by Robert Trent Jones it is a long golf course with opening holes crossed by ravines and gulley's which require accurate and brave tee shots. The 4th hole, a par-3, is just tee and green, while everything in between is bandit country. The 12th is a sheer pleasure with memorable sea views.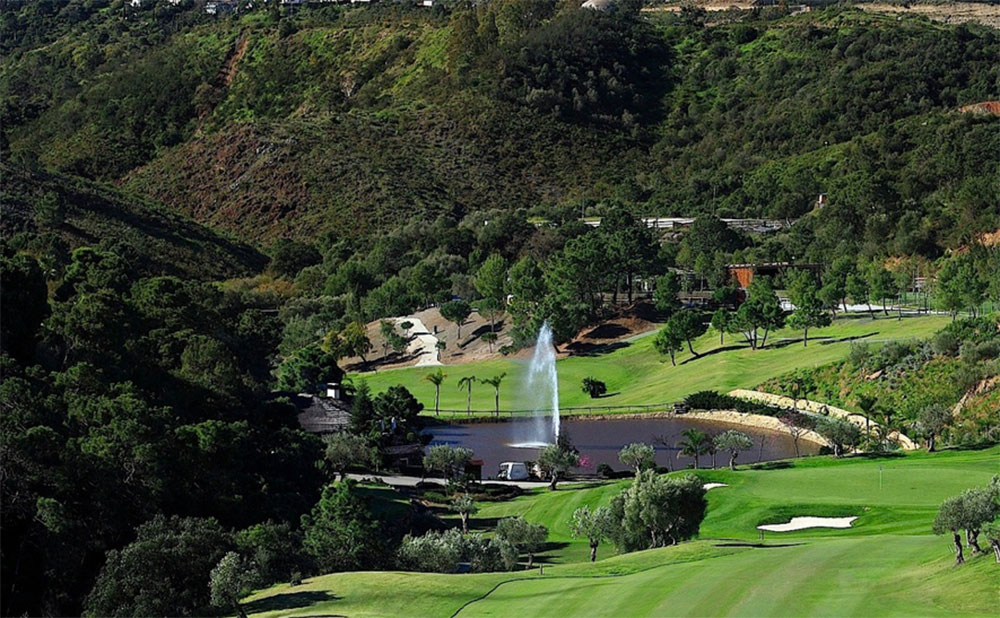 Guadalmina norte golf
https://www.guadalminagolf.com/
Lakes, streams, fountains and the river Rio Guadalmina river combine to make golf at Guadalmina Norte a very refreshing experience. It now has a total of 45 golf holes, two 18-hole courses and a 9-hole pitch and putt. Considered less difficult than the South Course, it was designed by Folco Nardi and opened in 1975. At the 11th you drive over a small lake and a fountain placed just before the green whilst at the par 4 17th the river comes into play.