MOST POPULAR BEACH CLUBS IN MARBELLA
Marbella Beach Clubs are renowned for their style and sophistication. Marbella is known as the favourite holiday destination in Andalusia and often referred to as the Spanish equivalent of Saint Tropez. The city and many of the beaches here are famous for their beauty, quality and appeal to luxury.
Around Marbella there are many beach clubs where you can spend the day lounging on a large sunbed with a cocktail in hand, followed by an evening of fine dining and dancing till the last minute at some of the best nightclubs on the Costa del sol.
Although there are many beach tents (chringuitos) along the beaches of Andalusia, a Marbella beach club offers more. A Marbella beach club often has its own swimming pool and restaurant. Furthermore, it is on the beach with sun loungers so guests can enjoy the best of both worlds. Although they are called 'clubs', you can not join a beach club. Some clubs charge an entrance fee, usually a fee will be charged per beach bed, but you will normally receive towels and water for free. These beach clubs that do not belong to hotels are normally only open during the summer season, from Easter to the end of October.
NOSSO, MARBELLA EAST
Perfect sandy beach, sparkly clear seawater and perhaps the finest beach club in Marbella. Live music DJ, very friendly staff, delicious menu with lots of choices, and comfortable lounge sofas.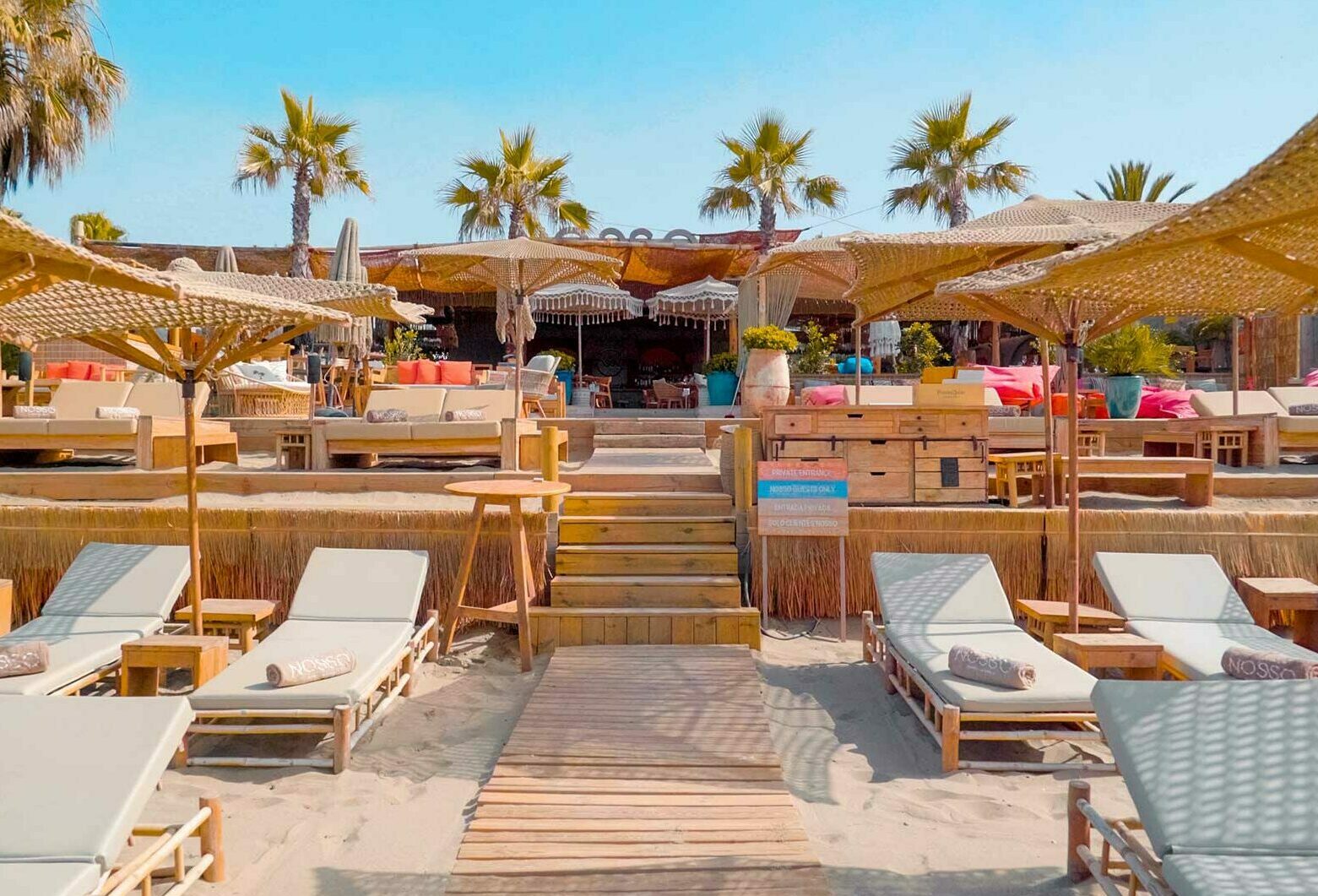 CLUB DE PLAYA LA CABANE, MARBELLA EAST
The atmosphere is great with candlelight dinners as a specialty and always live music on weekends. Its magnificent panoramic views and its functional and modern design make it the ideal place for enjoying a relaxing day.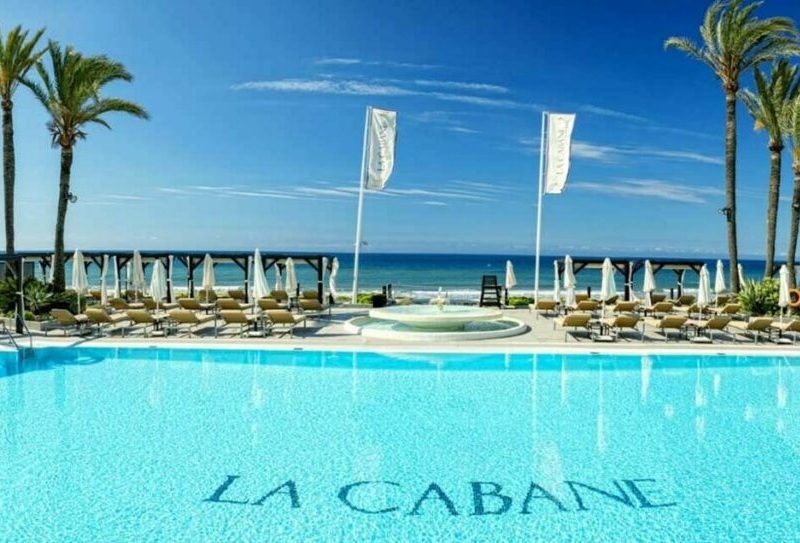 BEACH HOUSE RESTAURANT, MARBELLA EAST
With beautifully prepared meals from market-fresh ingredients, service with an unconditional level of care, cocktails at the cutting edge of mixology, and a constantly evolving wine list.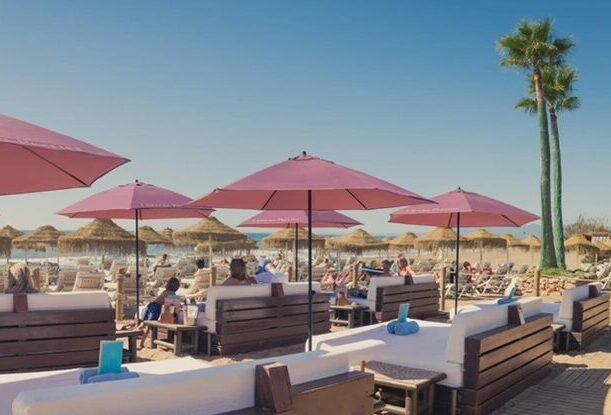 BONO'S BEACH CLUB, MARBELLA EAST
The very laid back atmosphere features Bono's Beach located on one of Marbella's most beautiful beaches. The restaurant offers an extensive lunch and dinner menu and also the cocktails are not to be missed.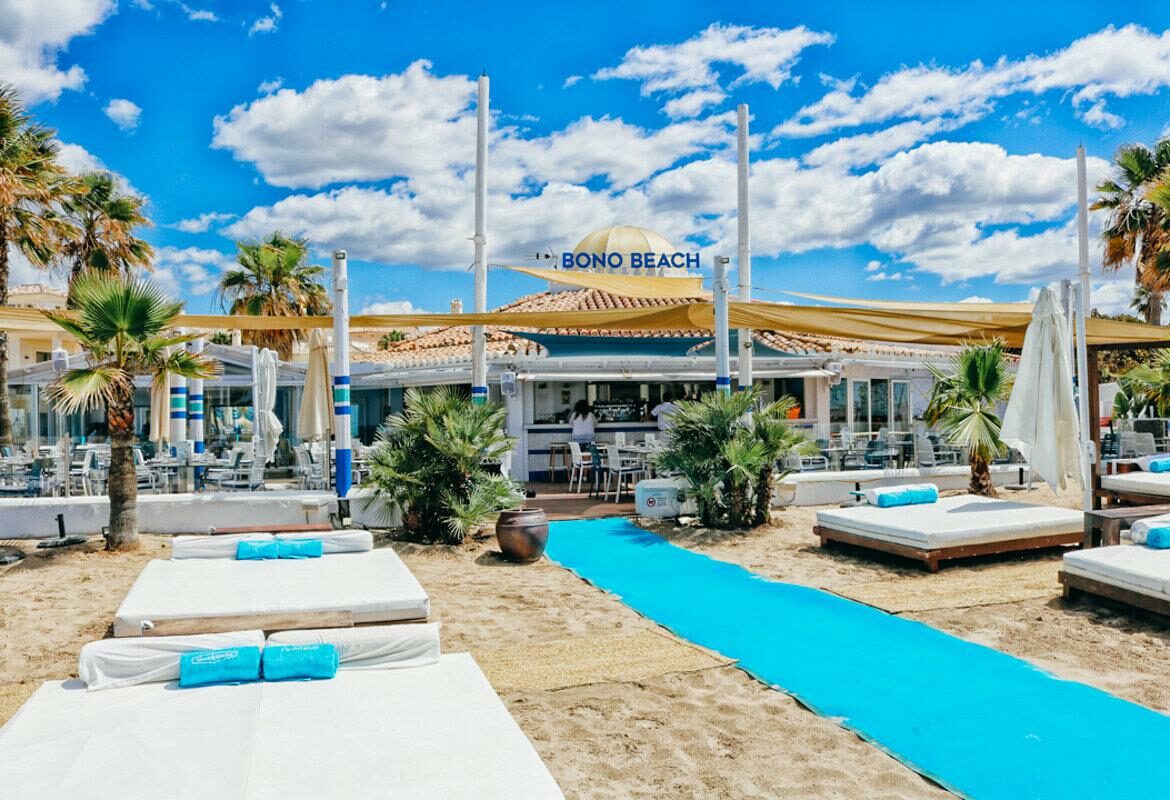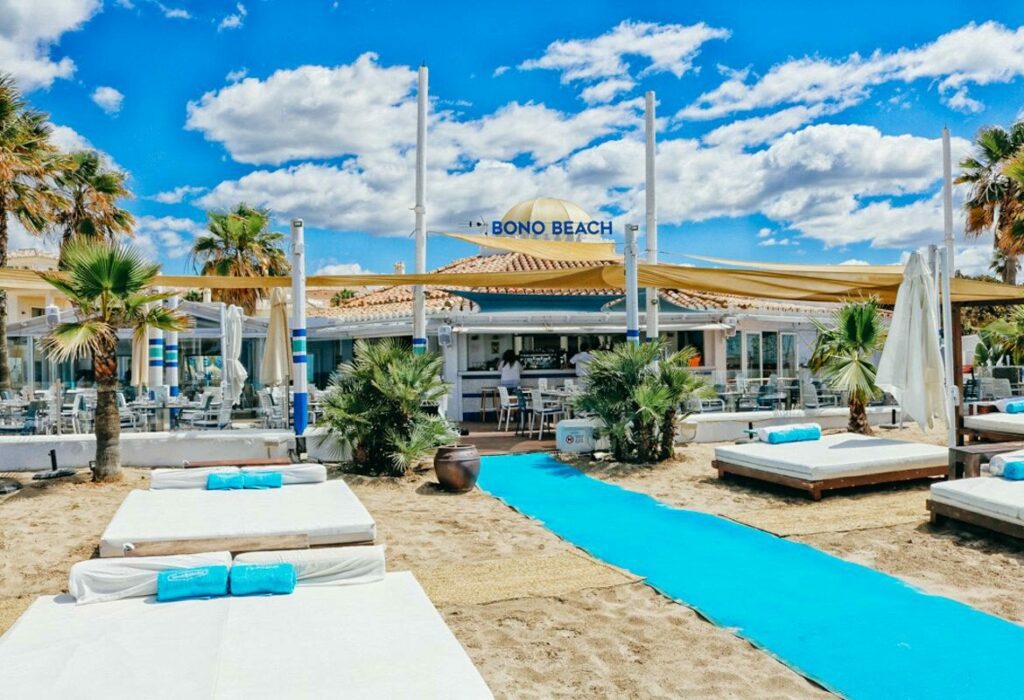 LA SALA BEACH CLUB, PUERTO BANÚS
Sala Beach praises a laid back atmosphere in a beautiful setting near Puerto Banus. It features a restaurant and first class VIP service. Refreshing cocktail menu, stunning pool and luxurious poolside and beach beds.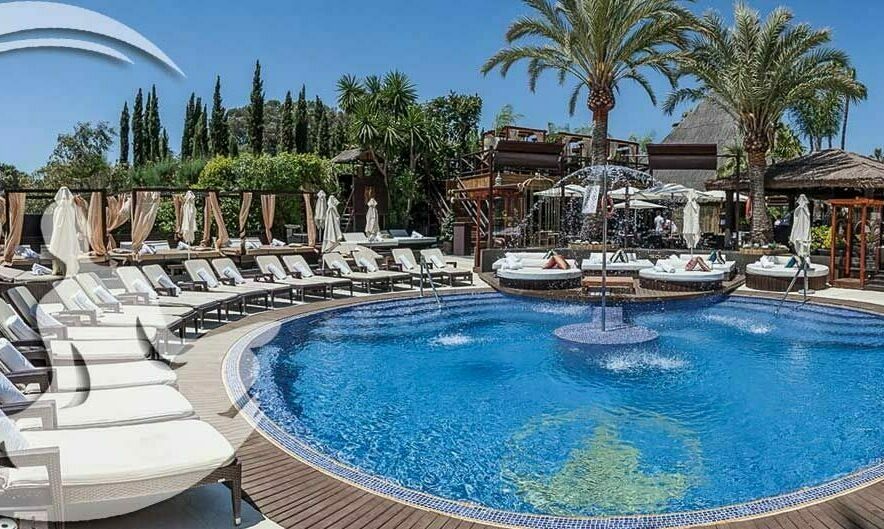 NIKKI BEACH, MARBELLA EAST
World famous, Nikki Beach, is famous for luxury and the jet-set is very popular. The restaurant offers a great lunch and dinner card. Also suitable for private parties and major events.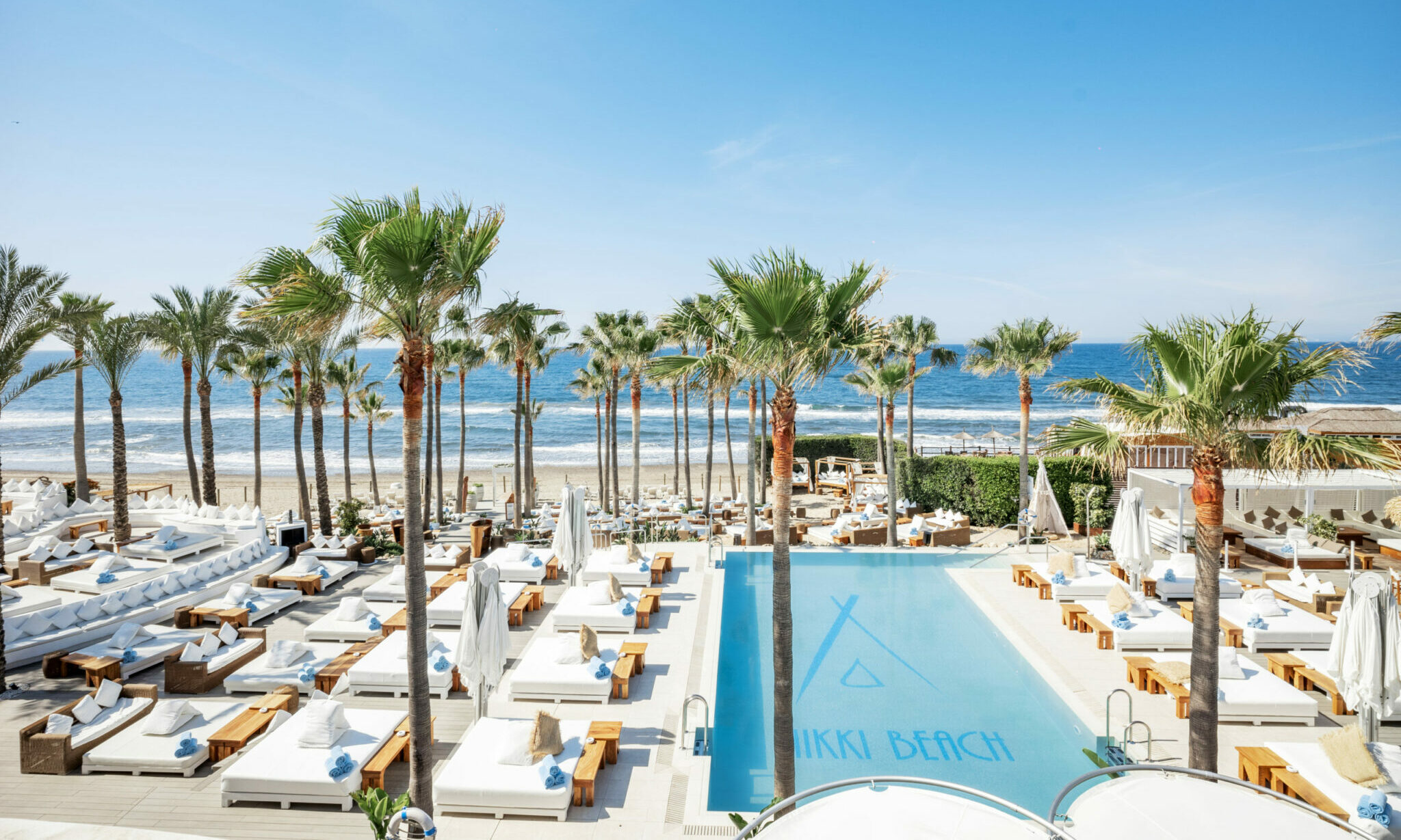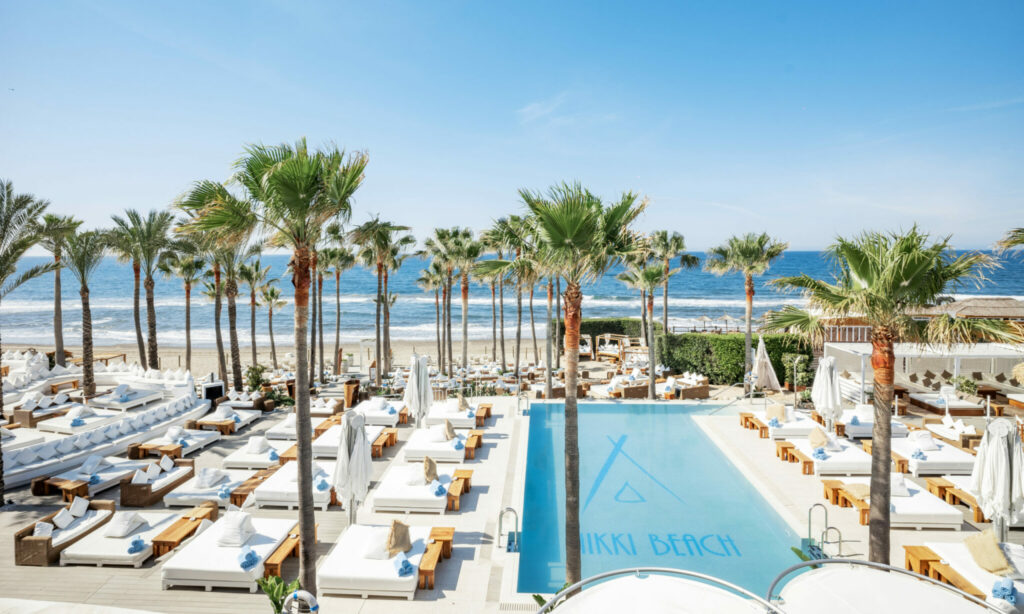 OCEAN CLUB, PUERTO BANÚS
One of Europe's largest beach clubs. Ocean Club offers a new concept in exclusivity, avant-garde, fashion and excellent cuisine. Huge saltwater pool, extra large sun beds are ranged overlooking sea and pool.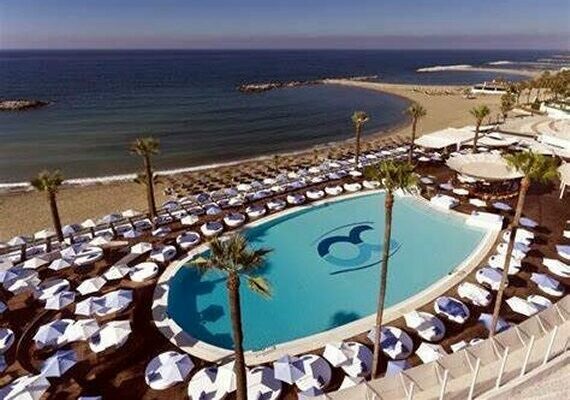 MISTRAL BEACH, PUERTO BANÚS
This beach club has been around for quite some time and is well known for the amazing and famous dishes of fish and crustaceans, but also the Italian menu and the cocktails are very popular.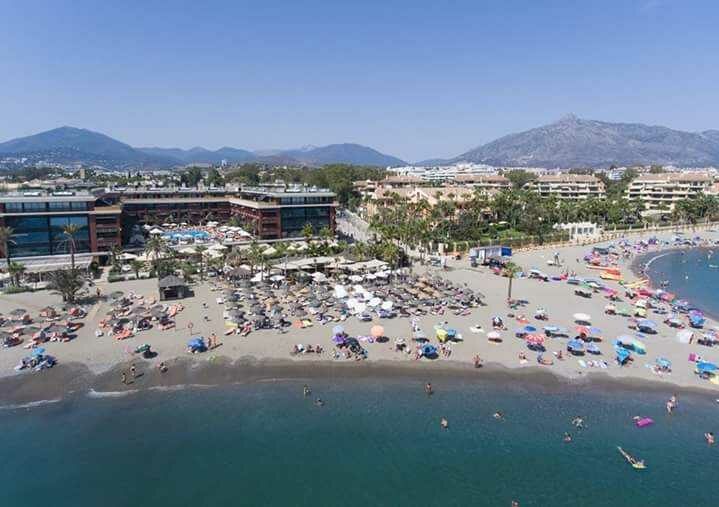 BORA BORA
With beach hammocks, a restaurant and 2 different bars, Bora Bora offers ultimate exclusivity and an extensive menu.
Located right on the beach,just a 5 minutes drive from Puerto Banus.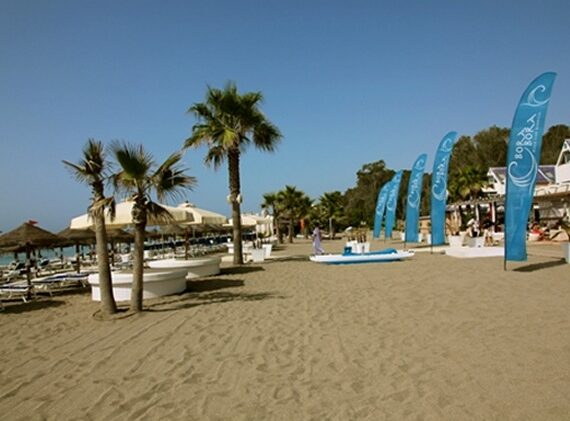 MACAAO BEACH
Macaao beach is renowned for its hospitality and its fantastic French cuisine with Belgian influences. There are plenty of beach beds available, the sea nearby, so be sure to relax.
OPIUM BEACH CLUB MARBELLA
Opium Beach Club is a great opportunity to enjoy a fantastic pool,
beach beds by the sea, a fine restaurant and delicious cocktails.
Live music and spectacular concerts that enlighten starry nights.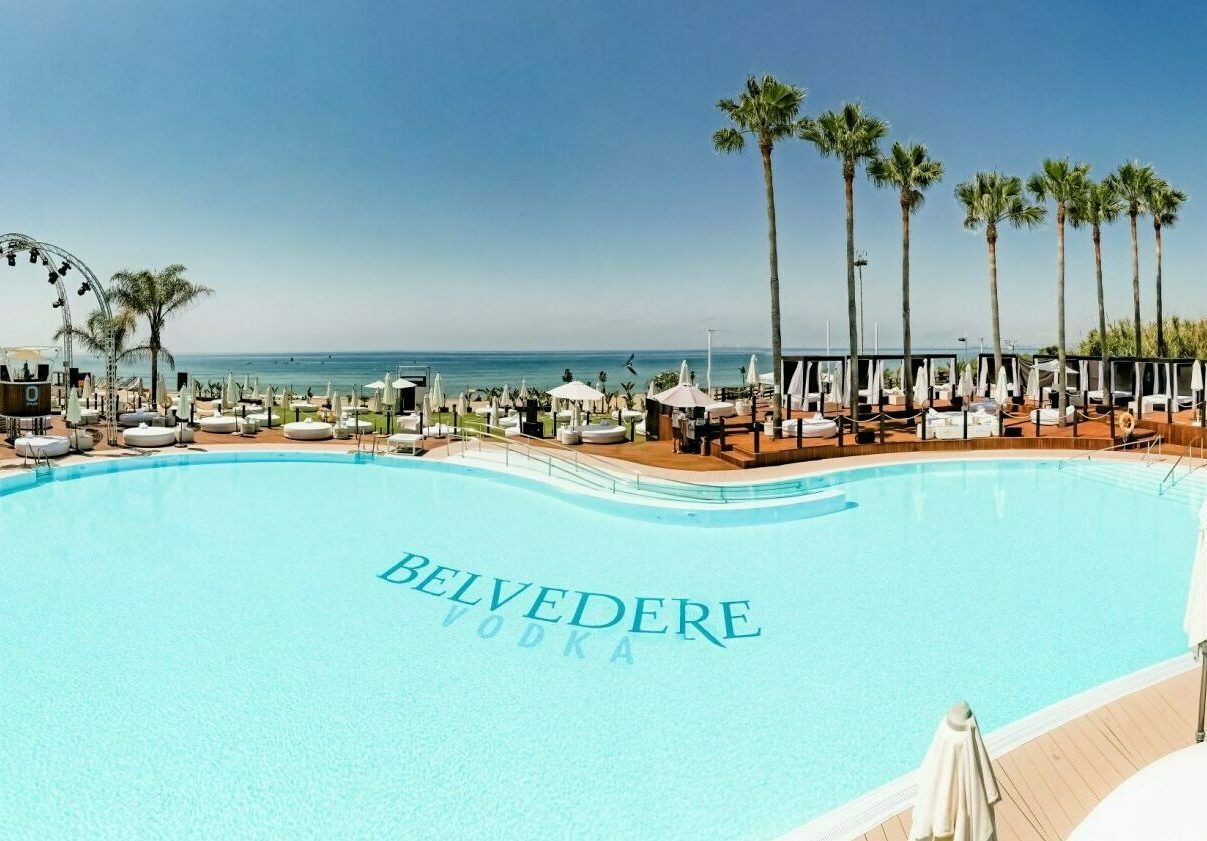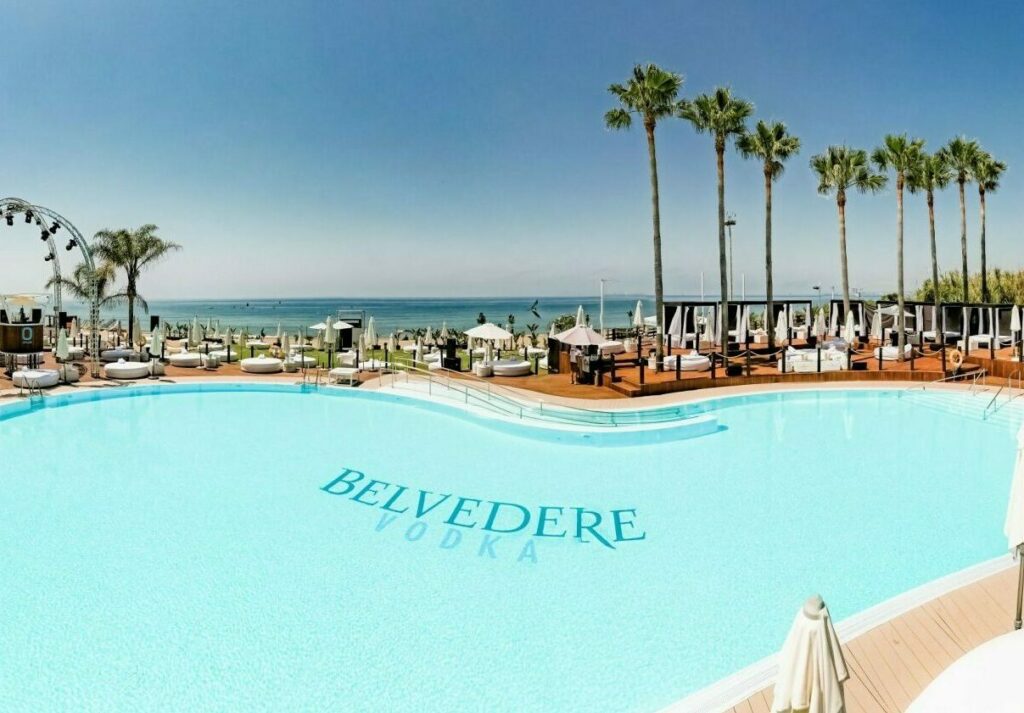 PLAYA PADRE
You can lie down at the beach, savor exotic signature cocktails, and taste our delectable Mediterranean cuisine with a Mexican touch whilst enjoying the mid day sun or dreamy Marbella sunsets.